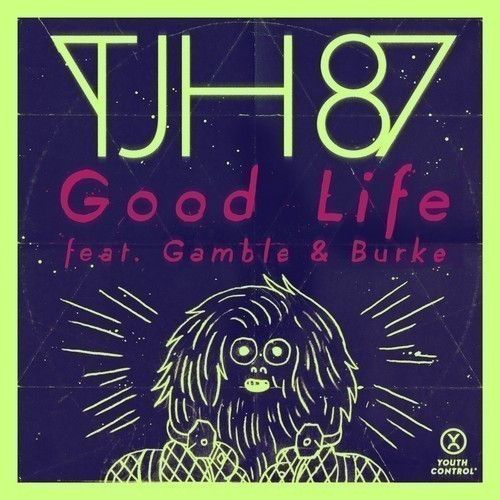 TJH87 – Good Life
Finnish duo Timo Juuti and Hector 87 are proud to announce their new EP 'Good Life' feat. Gamble and Burke, due for release on 23rd August 2014.
The pair met in 2010 at their local library, where they bonded over their mutual love of disco and rock after both constantly borrowing 12″ LPs. Inspired by a wide range of musical influences such as Todd Edwards, AC/DC, Justice and The Alan Parsons Project, it's easy to see how these producers have created such a fresh sound.
TJH87's new single 'Good Life', featuring Boston-based Gamble & Burke of Kitsuné fame, is an explosive Nu-Disco cut filled with funk guitars, big synths and bass, with just the right amount of a Daft Punk feel.
Their most recent work includes the 2012 hit 'Break Away Kicks!', which made the top 100 in the Nu-Disco chart on Beatport and became an instant hit, reaching #1 on the Finnish iTunes dance chart in less than a week. This track was also lauded by both fans and critics such as Mixmag, who called the track a 'full-on electrogasm' and Crack Magazine, who described TJH87's sound as 'Daft Punk on crack' .
As well as 'Break Away Kicks!' their other tracks 'Deadlock' and 'Cheap Bad Moves' have also gained appraisal from a whole host of distinguished DJs such as Armand Van Helden, Faitherless' Sister Bliss, Luciano, Chuckie, Treasure Fingers and more. On top of this they have received radio play around the world, including on BBC Radio and Kiss FM.
On remix duty for 'Good Life' is promising Finnish producer and Tensnake signee You Are Me, whose successful releases on Universal Music and Moodmusic stand him in good stead for this rework, which gives the track a definite Ibiza-ready house feel.
Also featured on the EP is a second remix from another national talent, Smok, which transforms the original into a captivating deep house hit that's guaranteed to get the crowds shuffling.
With such an eclectic range of influences to inspire their club-ready sound, along with a host of esteemed champions behind them, TJH87 are set to cause a stir with their new release this summer.