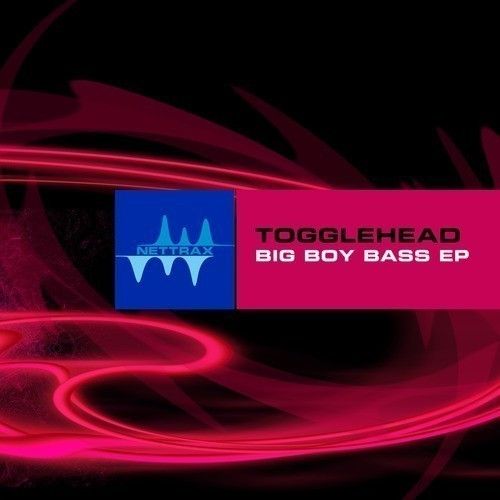 Togglehead – Big Boy Bass
In what is regarded as the track that will see Togglehead make his mark on the electronic dance music scene, 'Big Boy Bass,' is the first release from his forthcoming EP of the same name. Presenting itself as a driving electro track, 'Big Boy Bass' is pefect for any club where the energy bounces off the walls and the atmosphere raises the rafters in the roof. From its get go, 'Big Boy Bass' launches into wave after wave of chest pounding, body trembling basslines, all resulting in an epic display of electro house. Just as the title tells us, this bass is NOT for little kids!
Canadian Producer and DJ, Togglehead–A.K.A. Aaron Metford–always knew his path in life would involve music. Having spent most of his life around synthesizers and musical instruments, the Toronto native made it his goal to follow his dream of not only creating music, but being able to play it too (not before he made sure he graduated with a Bachelor's in Nanoscience that is). With his degree secured, Togglehead could now focus on music and it was his love for the electronic dance music scene that helped set his sight firmly on becoming one of the top DJ/producers in the world.
Known for his professional, polished sound, Togglehead's passion for music is most telling when he's in the studio. It's there that, if he's not making his own tracks, he's remixing those of his peers. And it would be through his remixes that he would have his breakthrough when, in 2012, his remix of David Guetta's 'Titanium' put his name firmly on the map as an artist who not only make a track his own, he will still treat the original with the respect it deserves. From there, the only way was up, and it was when he won the 'Producers Be Heard' contest, winning the chance to open for Avicii on the Toronto leg of his tour, Togglehead showed that, although he is at home in behind a mixing desk, he can more than handle himself in a DJ booth.
Always keeping close to his musical roots, Togglehead's first love is producing, and it wasn't long before the dusk 'til dawn 'til dusk again studio sessions paid off. His first major hit was a remix of Fedde Le Grand's 'Rockin' N' Rollin,' which went on to be supported by Stafford Bros, Thomas Gold, Mat Zo, John Dahlback, Matisse & Sadko, Deniz Koyu, Moguai, Morgan Page, Kyau & Albert, Third Party, and Eddie Halliwell. His track 'Challanger' was played by Fedde Le Grande on his radio show and his remix of Kayu & Albert could be heard at ASOT. Now, with 'Big Boy Bass,' Togglehead has made the track that will define him as one of the hottest producers in North America.