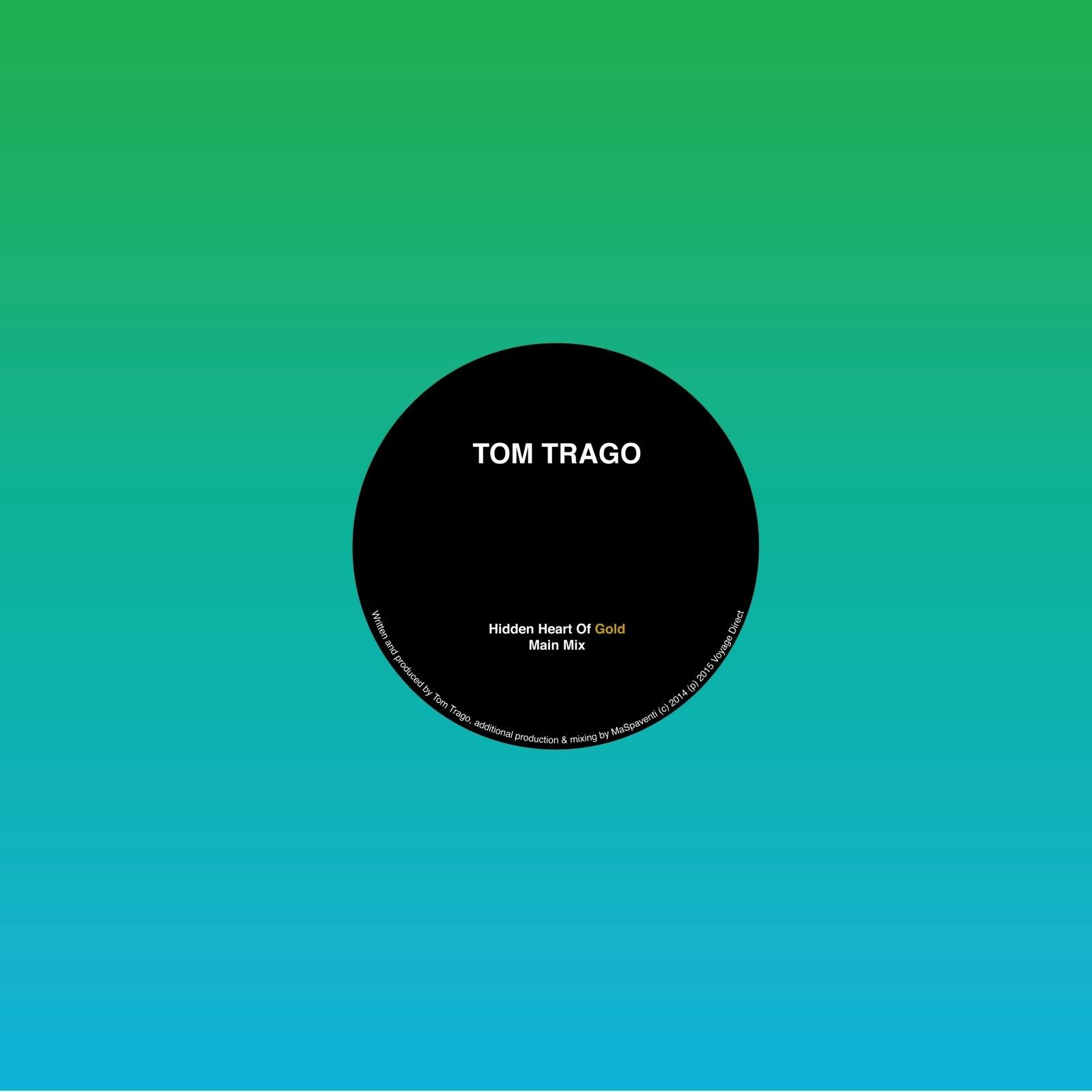 Tom Trago – Hidden Heart Of Gold
After a prolonged absence, Tom Trago returns to the Voyage Direct label with his first solo single since 2013 – an expansive trip into intergalactic deep house territory that ranks as one of his most emotionally charged moments to date.
Tom has, of course, kept himself busy, supplementing a non-stop schedule of DJ gigs, remixes and studio collaborations (most notably with Night Slugs boss Bok Bok) with A&R work for Voyage Direct. Over the last 18 months, the Amsterdam-based producer has used Voyage Direct to promote the music of Dutch producers old and new, including Aardvarck, Boris Werner, Maxi Mill, San Proper, Elias Mazian and Magnesii. With Voyage Direct's first label compilation due later this spring, Tom decided it was time to deliver his first material for the imprint since 2012.
"Hidden Heart Of Gold" is undeniably special – a typically spacey and quietly soulful dancefloor epic that stretches out majestically over 13 spellbinding minutes, and has been a highlight of many of Tom's club sets for the best part of 12 months.
Virtual waves of ambient chords shimmer between the speakers, rising and falling as if drifting through time and space. Meanwhile, eyes-closed melodies – reminiscent of classic stargazing techno – and disembodied vocal samples ride a tough but unfussy machine drum rhythm and addictive bassline. There are well-timed breakdowns and a gradual, enveloping build towards a heart-breaking climax. Many listeners may feel contrasting emotions; a sense of undiluted joy while dancing, perhaps, but also the odd pang of melancholy when listening on headphones. It's that kind of record.
The track's intergalactic, emotion-rich inspirations are explored further on the flipside Ambient Mix, a winding, beatless excursion brimming with hazy, late night beauty. Gentle and immersive, it offers a grandiose, never-ending world in which to shed your inhibitions. Shorn of the original's dancefloor paraphernalia, Tom's emotive, wide-eyed vision comes to the fore – all sensual chords, far-sighted pads and gentle, outer-space melodies. Like the A-side club version, it may just take your breath away.