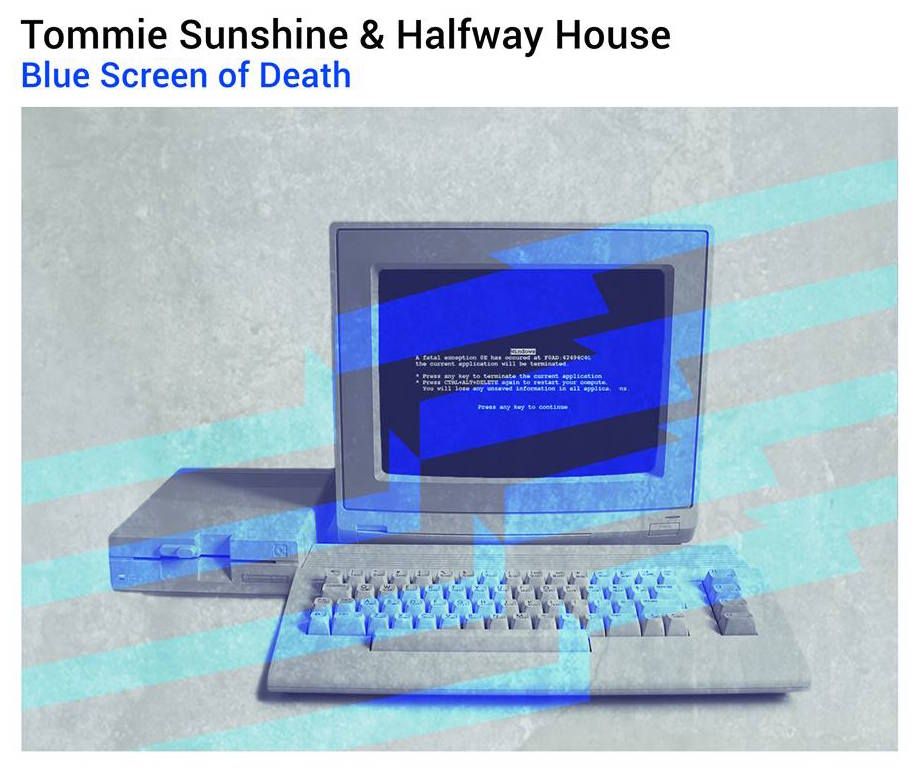 Tommie Sunshine & Halfway House – Blue Screen Of Death
Following their recent collaboration to remix 'Capital Cities' 'One Minute More', Tommie Sunshine & Halfway House now premiere 'Blue Screen of Death' out now exclusively on Beatport, through Hysteria Records. Stream below!
With a knack for creating unbridled electronica, this tag team production brings together the old school and the new school in impressive unison. This match made in heaven pairs the veteran production prowess and seemingly ageless energy of Tommie Sunshine, with the frenzy inducing abilities of Las Vegas's own Halfway House. This formula has shined with multiple collaborations in the past; including the original track 'Liquid Iron' that has amassed over 160k plays on Soundcloud since its release.
As an ode to the image displayed by a computer when it ceases to function, 'Blue Screen of Death' is a harsh and forceful warehouse thumper that isn't afraid to be itself. With a daring immediate buildup amid intensifying synths, the song creates an anxiety that will have you eager for the subsequent floor shaking bass. Unlike its namesake, this composition refuses give up as it keeps its epic industrial atmosphere from beginning to end, with no shortage of booming rhythms and basslines. The track will be available on iTunes and other channels March 9th.
After being founded by world-renowned Bingo Players, Hysteria Records has given new meaning to its name, signing only the most prolific, high profile artists to the label, and this recent collaboration of label members is the perfect example of their mastery. Artists and compositions like these continue to grow Hysteria's industry presence, churning out hit after hit and rocking the biggest stages across the globe. Be sure to look out for more from these artists as well as further huge releases from Hysteria Records this 2015.