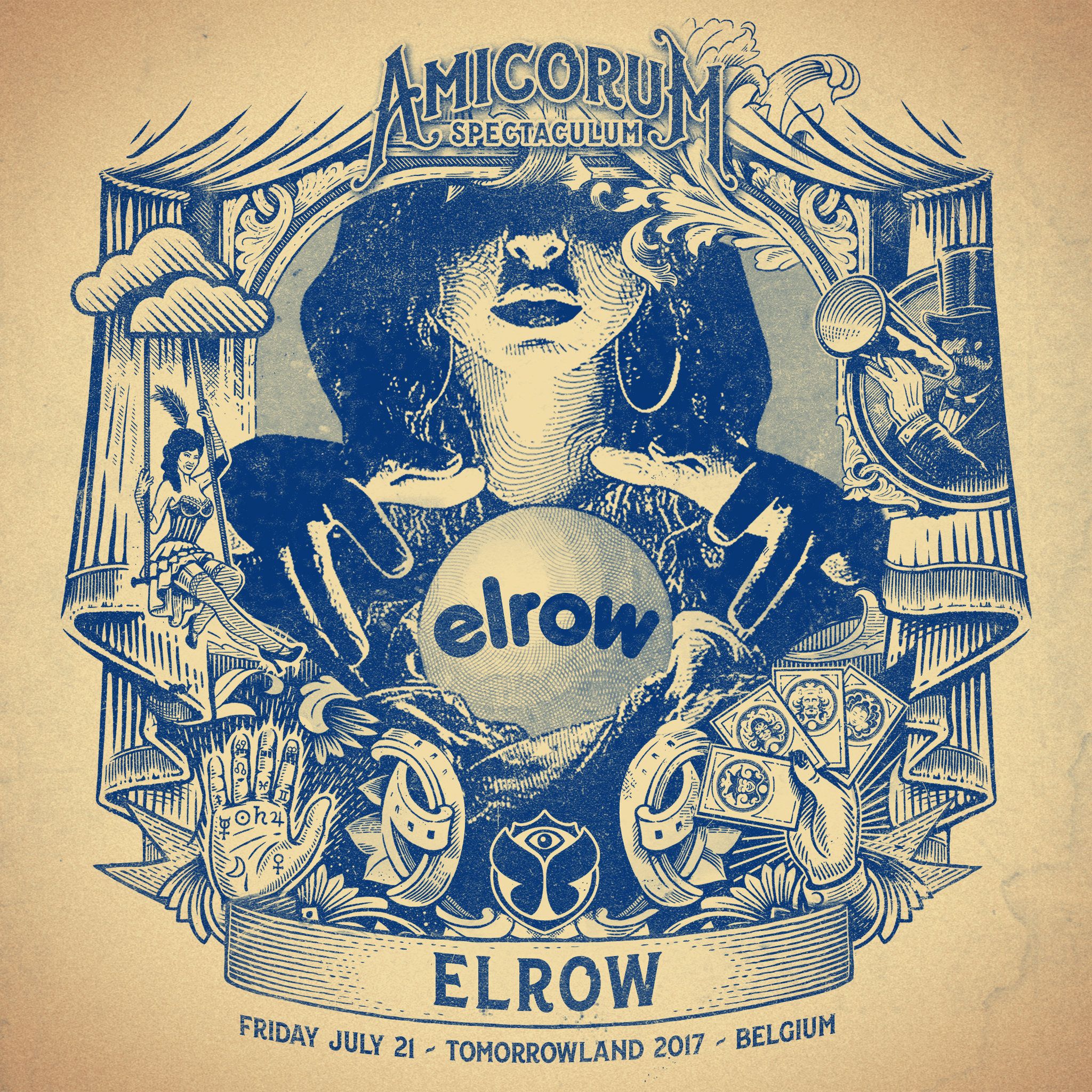 Tomorrowland announce elrow stage
Lead by the Arnau family, the elrow club clan will this year provide their famed immersive experience on a stage for more than 10,000 people, at Tomorrowland festival on both 21st and 28th July. The details of the show are yet forthcoming, but a superfluous show fitting of the supersized setting is assured thanks to the company's formula for the sensational: a blend of unbelievable sets and immersive animation within them, making for a party that is never static and defies normal structure. This with a lineup of internationally renowned selectors, bringing beats to only perfect a show where the crowd are the beating centre.
Tomorrowland takes place in the idyllic locale of Belgian national park 'Boom', located between Antwerp and Brussels. "Amicorum Spectaculum" is the story line that will put more party lovers in an atmosphere inspired by the circus world, articulated in spectacular scenography that dance fans over the world will be familiar with for sheer scale. It is among the most overwhelming experiences the music scene has had the audacity to have dreamed up.
"We are very excited to be in Tomorrowland for the first time. It has always been one of the reference festivals for us, as it is a celebration in which everything flows together, in which hedonism and fun is breathed. These are two key concepts of elrow that marry perfectly with the madness of our super-productions", said Juan Arnau Lasierra, CEO of elrowFamily.
Ticket sales open Saturday January, 21th at 16:00 GMT, requiring pre-registration on the Tomorrowland website.