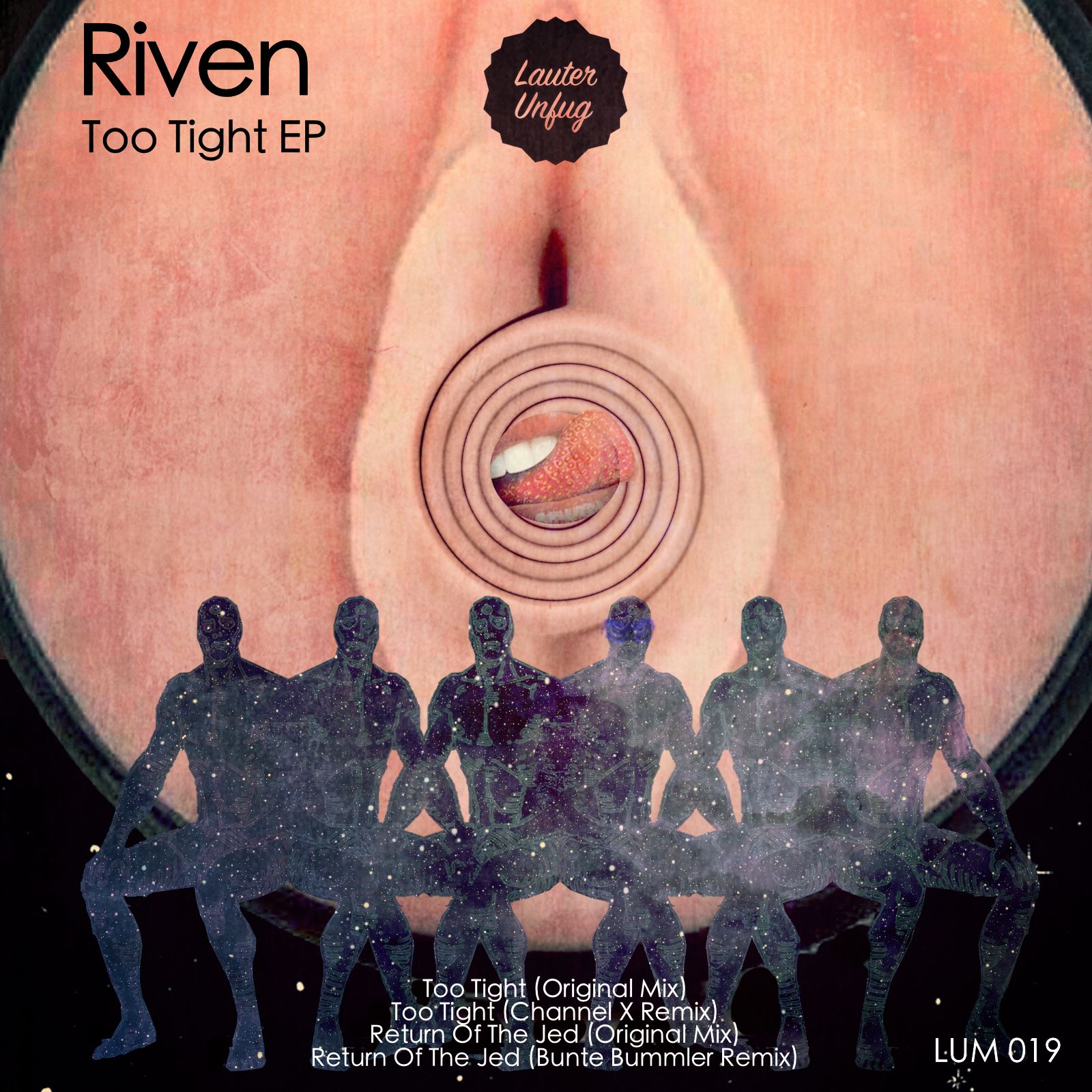 Riven - Too Tight EP
Lauter Unfug co-founder Riven delivers his third release on the label featuring remixes from Bunte Bummler and Channel X.
Based in Luxembourg and born out of the event series sharing the same name, Riven launched the Lauter Unfug label alongside Pierre Bellion in 2013. Since then the label has gone to host names such as Kellerkind, Dermanez, M.in, Simon Shaw and Ronnie Spiteri, whilst the events have featured Matthias Kaden, Claptone, Coyu, Karotte and Gregor Tresher.
Sharp hats and a meandering bassline drive 'Too Tight' forward as piercing stabs and distorted spoken word vocals come into play. 'Return of the Jed' then combines a cacophony of percussion and trippy elements before Bunte Bummler's reimagines the track with ethereal atmospherics and a medley of mesmerising effects. Tying the release together, Channel X's high-octane remix of 'Too Tight' ups the energy with roaring synths and metallic nuances.
Riven 'Too Tight EP' drops on Lauter Unfug on 19th December 2016.
Tracklist:
Too Tight (Original Mix)
​Return of the Jed (Original Mix)
Return of the Jed (Bunte Bummler Mix)
Too Tight (Channel X Remix)
www.Lauter-Unfug.com
https://twitter.com/lauterunfugmusi
https://www.facebook.com/LauterUnfugLuxembourg
https://twitter.com/rivenmus
https://www.facebook.com/djrivenofficial
https://soundcloud.com/djriven