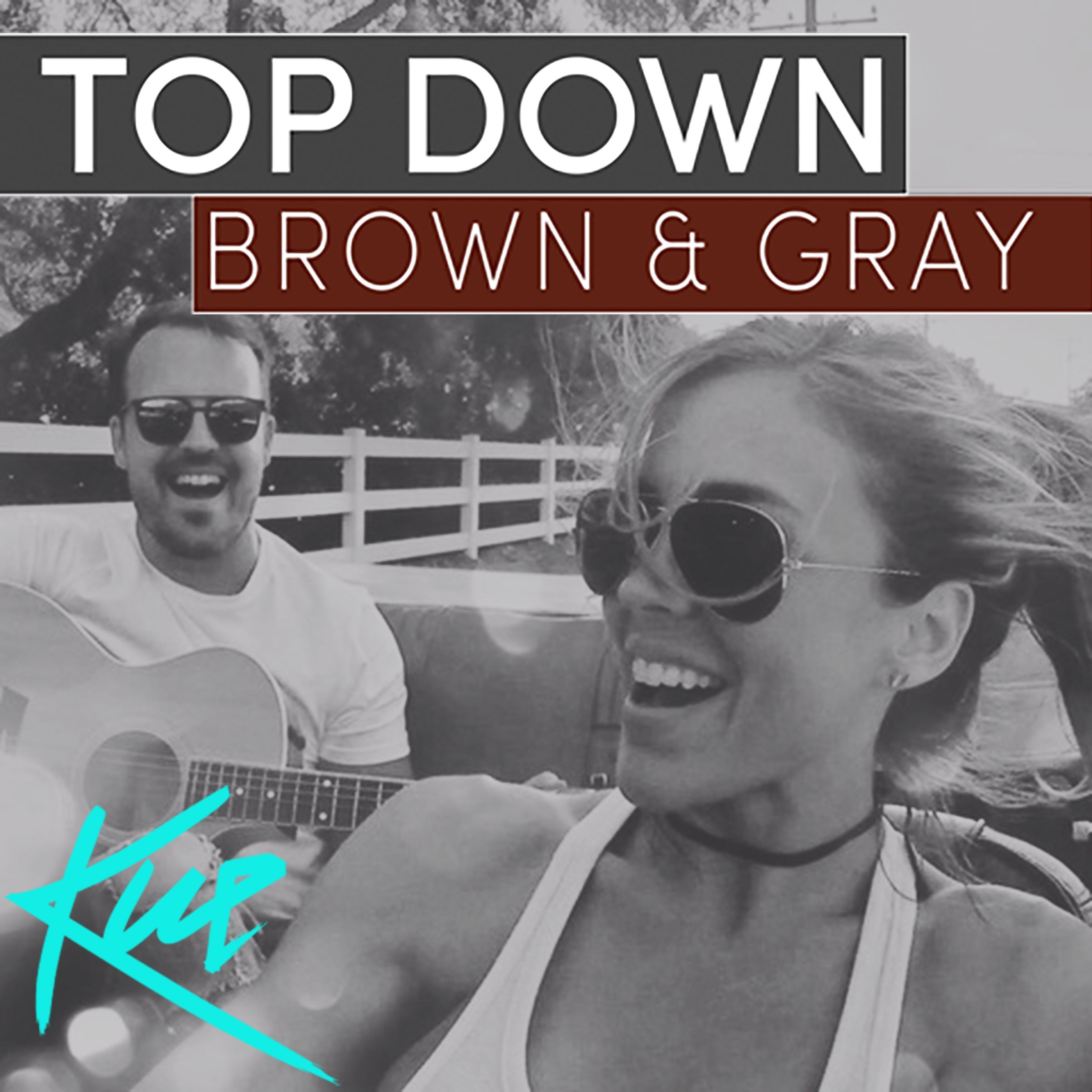 Brown & Gray - Top Down (Kue Remix)
Brown & Gray is a brand new duo composed of Kaci Brown and Sam Gray. They were immediately snatched up by NHMM, a new label out of powerhouse independent publisher, Notting Hill Music,whose catalogue includes more than 300 Top 40 hit singles (Beyonce, Calvin Harris, Little Mix, Kygo, Robbie Williams, Britney Spears, Justin Bieber).
Hailing from the U.K., Sam Gray is a profoundly talented singer-songwriter, producer, and musician who has over 100 million streams on Spotify across a multitude of releases including his hit compositions like "Creatures Of The Night" for Hardwell, "Never Too Late" by Alle Farben & Sam Gray, "Lights Out" by DJ Katch & "Tied Up" by Julian Perretta & The Magician amongst many others.
Kaci Brown started writing music at age 11, when she signed with Still Working Music and; by the age of 17 she released her debut album "Instigator" on Interscope Records. Brown then toured in the States and Canada as the opening act for the Backstreet Boys, playing sold out shows at venues such as Radio City Music Hall.
Kue's productions and remixes have become a staple in DJ sets worldwide, from his home base in the Bay Area to the airwaves of national and international radio stations. Kue is well known for his popular remixes of pop artists ranging from Maroon 5 to Ciara, with each one garnering success on Soundcloud and Hype Machine. His remixes reach a mass audience. Weaving in and out of any genre of dance music from house to electro to disco, Kue is a true turntablist. The El Paso native has a bright future ahead of him, producing his own brand of house music and adding his individual sound to his sought after remixes.
"Top Down" has already passed 2.5 million streams and has sold 22,000 downloads. On YouTube, the official video has passed 1.6 million plays and on Spotify, where Brown & Gray have earned over 140k Monthly Listeners, "Top Down" is currently featured on the Spotify-curated "Wild Country" playlist, where it has remained for well over two months.