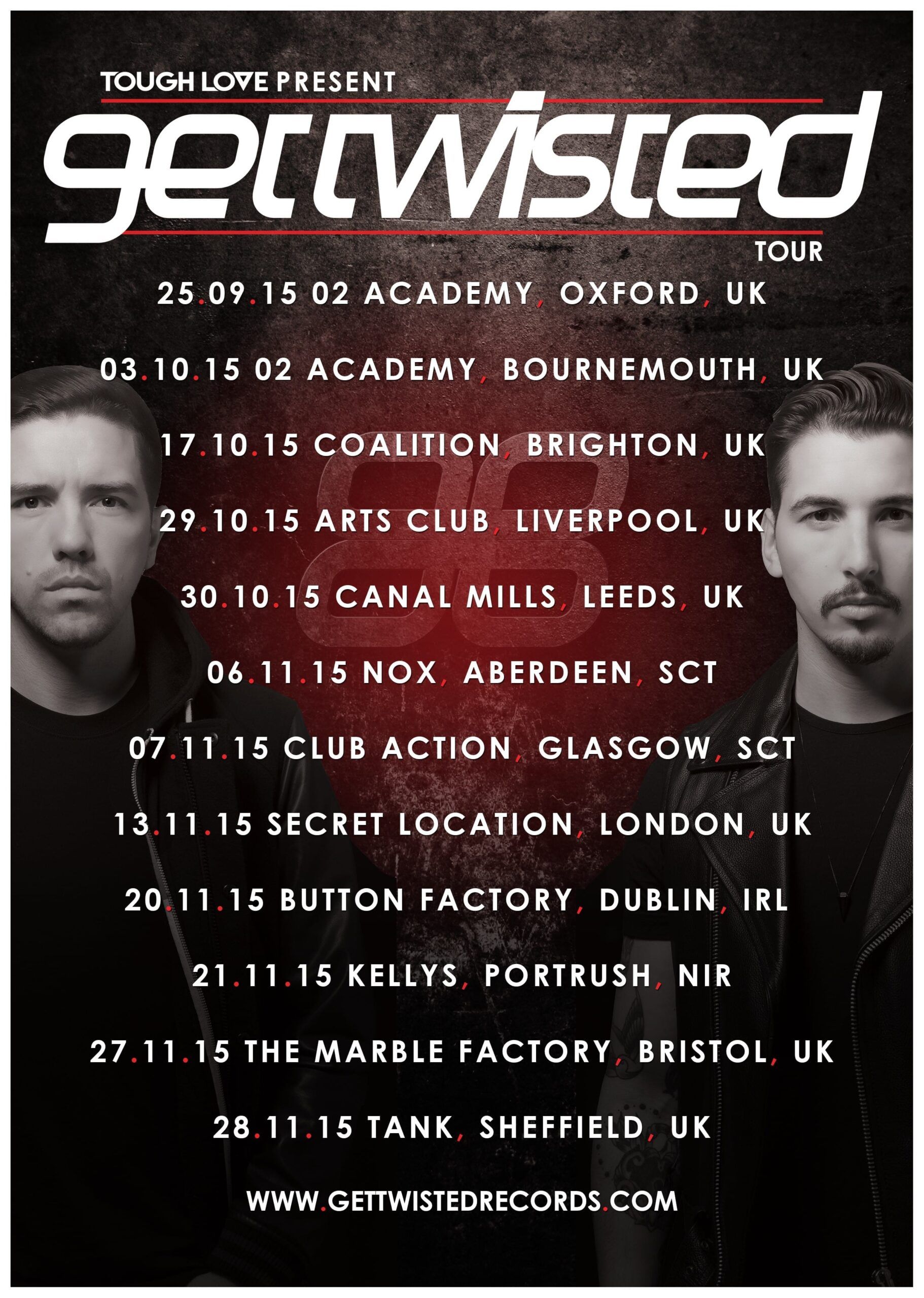 Tough Love Announce 12 Date UK Label Tour
The widely acclaimed Tough Love duo of Stefan and Alex is proud to announce a debut Get Twisted label tour with 12 parties planned between September and November. The tour will take place across England, Scotland and Ireland's most celebrated venues and will showcase the best in both established and emerging talent, all curated by Tough Love.
Get Twisted has already achieved a vast number of underground and crossover hits in both the UK and beyond so it's of no surprise there is a high demand for Tough Love's label after three sell out shows in London between 2014 and 2015. The Tough Love pair, known for cuts like their hit "So Freakin' Tight" will play every event and will handpick label acts to join them.
If you know, you know, but if you don't, then expect to hear everything from upfront club records to big baselines that will leave you with more than just a smile on your face.
CONFIRMED DATES:
September 25 – O2 Oxford Academy – Oxford, United Kingdom
October 03 – O2 Academy – Bournemouth, United Kingdom
October 17 – Coalition – Brighton, United Kingdom
October 29 – Arts Club – Liverpool, United Kingdom
October 30 – Canal Mills – Leeds, United Kingdom
November 06 – Nox – Aberdeen, United Kingdom
November 07 – Club Action – Glasgow, UK
November 13 – Secret Location – London, United Kingdom
November 20 – Button Factory – Dublin, Ireland
November 21 – Kellys – Portrush, Northern Ireland
November 27 – The Marble Factory – Bristol, United Kingdom
November 28 – Tank – Sheffield, United Kingdom