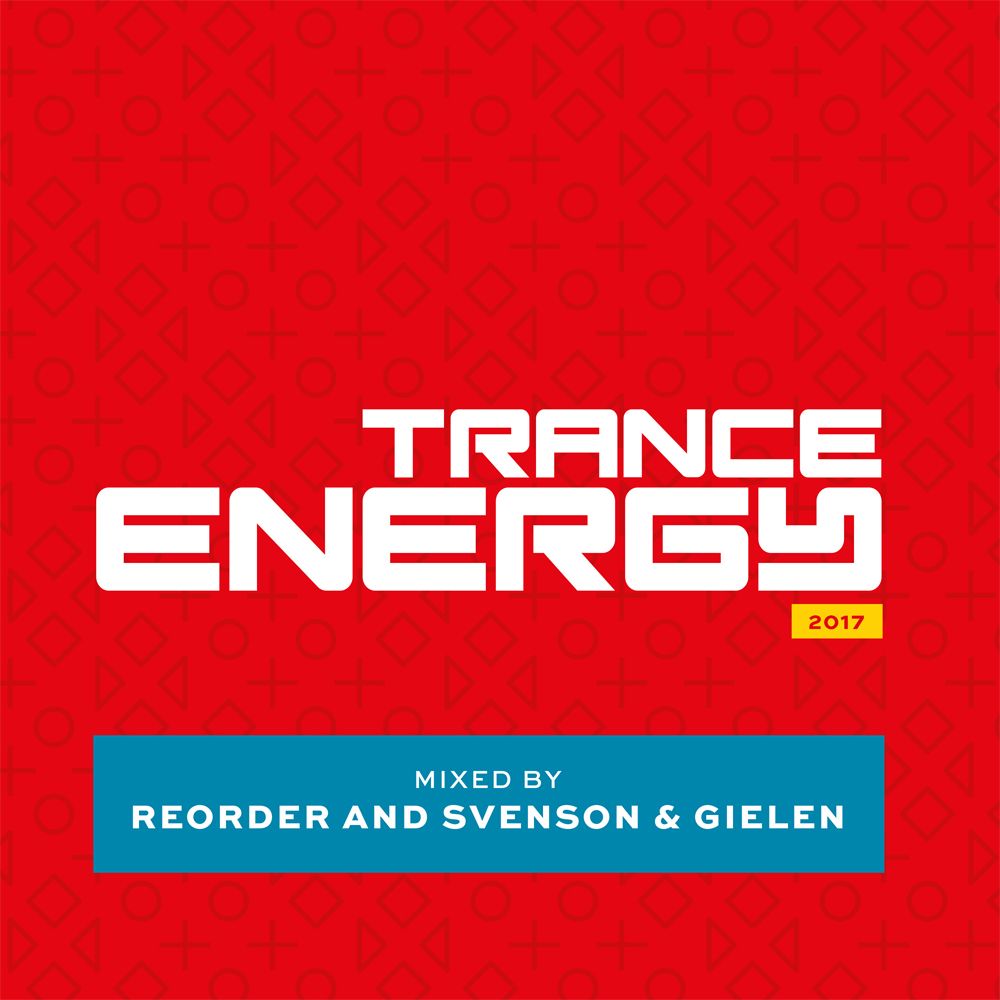 Various Artists - Trance Energy 2017
Trance Energy, the world's best-known trance festival makes its long-awaited return to Tomorrowland this year and with that comes a brand-new double-sided album. To do the honor of mixing the Trance Energy 2017 CD, we welcome legends from the present and past; ReOrder and Svenson & Gielen.
Trance Energy 2017 is a physical and digital double CD showcasing a blend of the best new and classic trance anthems; a defining contrast between previous years and the future of the brand. Prepare for a tantalizing journey with this must-have compilation as we gear up for what is said to the biggest return the genre has ever witnessed.
It's been 12 years since the last Trance Energy compilation was released in 2005 and this will be the first time that ReOrder as well as Svenson & Gielen will provide their own style in two carefully curated mixes.
Representing an array of trance heroes, the CD includes some massive blasts from the past and future. Including tracks from Tiësto, Gareth Emery, Marco V, Alex M.O.R.PH., Jochen Miller, Sean Tyas,,
Rank 1, Paul van Dyk, Gouryella, and many more.
ReOrder about Trance Energy 2017:
"I was only 15 years old when the first Trance Energy was held. As a young boy who only just started playing around with music production it was one of the biggest dreams to be part of it in the future.
Now it became reality. Trance Energy is back and I have the honor be part of it!"
Svenson & Gielen about Trance Energy 2017:
"Trance Energy has been more than a concept or a brand to us. In the past, we've created five anthems for Trance Energy which already feels like a huge milestone. When we heard Trance Energy is returning we felt the urge to mix a compilation and give old and especially new Trance Energy fans a glimpse of the vibe we brought years ago. We're more than excited to play a live set during Trance Energy at Tomorrowland 2017!"
The album is now available for pre order via iTunes, Google Play or bol.com.
Order Trance Energy 2017 here.
The album will be available on all stores from Friday July 14th, 2017.
TRACKLIST
CD1 – ReOrder
Jochen Miller – Brace Yourself (Refurbished Mix)
Giuseppe Ottaviani & Kyler England – Firefly (OnAir Mix)
MaRLo & First State – Falling Down (MaRLo's Tech Energy Mix)
Scott Bond & Charlie Walker vs Trouser Enthusiasts – Sweet Release
Alex M.O.R.P.H. & Eric Lumiere – Heart Of Life (Skylex Remix)
ReOrder – Spirit Of Ecstasy
Paul van Dyk – Touched By Heaven
Unbeat – Promise Me
ReOrder & Katty Heath – Love Again (Blue5even Remix)
Arctic Moon – Nocturnal Horizons
ReOrder – Together We Are
Sean Tyas & Darren Porter – The Potion
WARRIORS – Rave & Party
Indecent Noise – Dolores
DRYM – Wraith
ReOrder & Driftmoon – #Slovakboys
James Kiedis – Dante's Inferno
Marco V – Switchim
Driftmoon – Avalon
Gareth Emery feat. Christina Novelli – Concrete Angel (ReOrder Remix)
CD2 – Svenson & Gielen
Rank 1 – L.E.D. There Be Light
Paul van Dyk – For An Angel (PvD Remix '09)
Tiësto – Traffic
Yahel & Eyal Barkan – Voyage
Yves Deruyter – Feel Free
Marco V – Simulated
Art Of Trance – Madagascar (Remastered Ferry Corsten Remix)
Gouryella – Gouryella
Age Of Love – The Age Of Love (Marco V Remix)
Mauro Picotto – Lizard
Svenson & Gielen – Beauty Of Silence
JOOP – The Future
Darude – Sandstorm
Energy 52 – Cafe Del Mar (Marco V Remix)
Jordan & Baker – Explode
Cosmic Gate – Exploration Of Space
Svenson & Gielen – We Know What You Did… (Alex M.O.R.PH. Remix)
Jurgen de Vries – The Theme (Jam X & De Leon's Dumonde Remix)
Svenson & Gielen – Twisted (Svenson & Gielen Energy Mix)
Mario Piu- Communication
Svenson & Gielen – Answer The Question (Cosmic Gate Remix)
Kay D. Smith & Marc Tall – Hoipollpoi