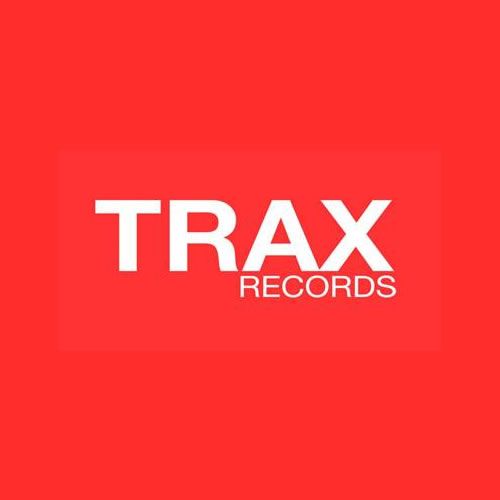 Various Artists - Trax Records: Now That's What I Call Trax
TRAX Records Unveils 'Now That's What I Call TRAX' a compilation album filled with fan favourites.
The legendary Chicago record label compiles the ultimate House Music album…
"Trax Records is a mecca for real house music enthusiasts. Conceived back in Chicago during 1985, Trax released Le Noiz's 'Wanna Dance' and in doing so initiated a run of club hits that spawned both house and acid house for the next five years. Like, we're shouting about a label that has housed the likes of Mr Fingers, Frankie Knuckles and Marshall Jefferson for Christ's sake." — Noisey
House music today would not be the same without TRAX. From its formation in the 1980s, the label has led the charge in finding and releasing the best house music by the greatest DJs and producers in the genre. From Marshall Jefferson to Frankie Knuckles, Larry Heard to Phuture, TRAX gave the most iconic house DJs their first big breaks, and released many of their signature tracks on highly-coveted 12" records.
With Now That's What I Call TRAX, the label is bringing 15 influential club classics into one slick package for the first time. But this is no ordinary compilation. As well as featuring Chicago house classics, the album packs in new remixes and more recent releases, proving that TRAX continues to set dance music trends, never follow them.
In fact, the label is so influential that i-D magazine once claimed there would be no genre definitions like "'Jack', 'Acid' and 'House'" without the esteemed label.
Launched in 1983 with co-owner Larry Sherman, Trax was responsible for unleashing dozens of classic 12″s onto the city's dancefloors, including touchstones of the nascent genre like Adonis' 'No Way Back', Marshall Jefferson's 'Move Your Body' and acid house launchpad 'Acid Tracks' by Phuture. Kanye West's Fade sampled Mr. Fingers 'Mystery Of Love.
Rachael Cain (aka Screamin' Rachael, the Queen of House Music) is now back at the helm as the owner and president of the label, after buying it back in the late '00s, along with artist, photographer, designer and musician, Jorge Cruz as the Creative Director, House music originators and legendary Chicago house label TRAX Records has always been a crucial outlet for early house music and has profoundly impacted dance culture to this day.
Track listing for Now That's What I Call Trax
1 – Chicago (Original Mix)
2 – The British Are Coming (Carmelo Carone's Two Timing 8-Bit Remix)
3 – Purple Mountains Majestic (Astronomar Remix)
4 – Silence (Original Mix)
5 – Toma
6 – Spirits Rising
7 – Your World8 – I Want You
9 – Jack's Groove
10 – Moon Rocks
11 – Some Other Time
12 – Gotta Have House
13 – Screamin' Rachael – Sweet
14 – The Flow (Joe Smooth Vortex Mix) ft. Screamin' Rachael
15 – Athena