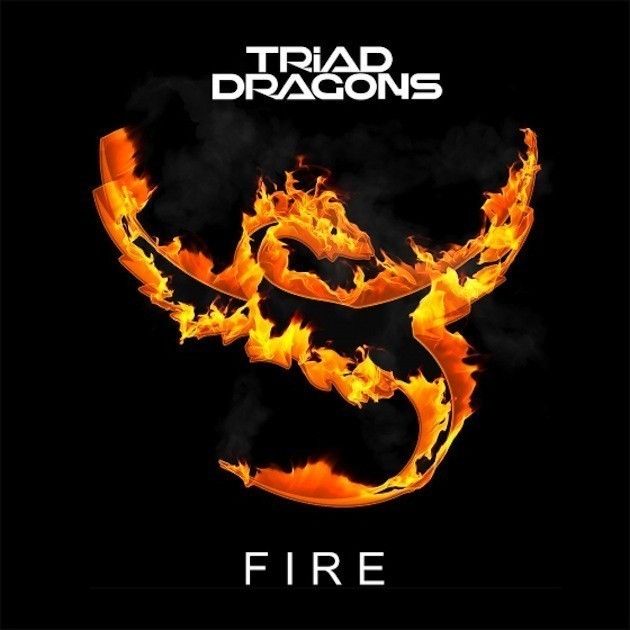 Triad Dragons' – Fire
Admired and mythologized across cultures and throughout time, dragons have always held a certain fascination. Awe-inspiring, fire-breathing beasts that carry immense power and capability for waste and devastation, and even more impressively, the power to unite and protect, dragons captivate and amaze us.
Today, we introduce Part I of The Epic Tale of the Triad Dragons. "Fire," the first single from the Triad Dragons' forthcoming Awakening EP, is a powerful, big room track that lives up to its name, delivering the trio's signature heavy-hitting sound and melodic interludes. "Fire" is available now as a free download on Soundcloud or at www.triaddragonsmusic.com.
New to the considerable collection of dragon lore, "Fire" presents a different mythology that puts a fresh twist on anything heard before. Conveyed in the voice of a shaman on an ancient scroll, it provides the back story for these three powerful beings and transports you into their world beyond the music. This first segment of their origination story reveals the darkness and destruction from whence they came.
Triad Dragons is the EDM group consisting of Ha Hau, John Lee and Kevin Alves. Each with considerable individual accomplishments in the Colorado dance music scene, they have pooled their talents to launch a brand new musical endeavor. Most music is available for free download from www.triaddragonsmusic.com.
CONNECT WITH TRIAD DRAGONS:
Website: www.triaddragonsmusic.com
Facebook: www.facebook.com/triaddragonsmusic
Twitter: @TheTriadDragons
YouTube: www.youtube.com/triaddragonsmusic
Soundcloud: www.soundcloud.com/triaddragons