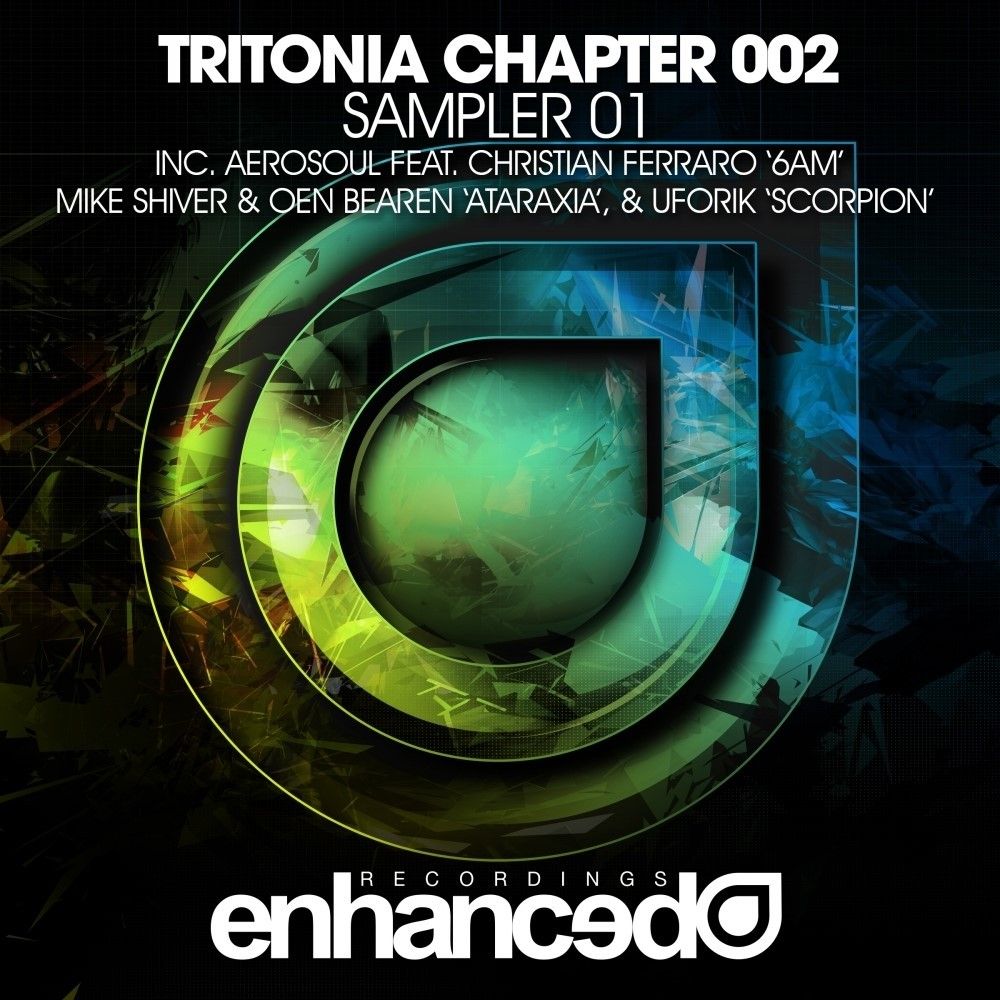 Tritonia Chapter 002 – Sampler 01
As Tritonal's second compilation release 'Tritonia Chapter 002' continues to rock Dance charts across the world, Enhanced Recordings deliver the first EP complete with three of the hottest tracks from the mix in full length glory.
First up, AeroSoul feature alongside US vocalist Christian Ferraro in the summer-infused '6AM' which brings energetic, feel-good vibes throughout in a track that beckons Summer even closer. Next up is Mike Shiver & Oen Bearen's 'Ataraxia' which is an unabashed peak-time melodic stomper. Mike Shiver is no stranger to the label and his collaboration with Oen Bearen brings out another memorable & epic record.
Rounding off the EP but leaving no such respite is newcomer to the label, Uforik. 'Scorpion' implies a sting and the track provides a unflinching warfare-inducing progressive house assault, already with support from Hardwell.
Get your hands on some of the staple tracks from the 'Tritonia Chapter 002' mix with this first Sampler EP.