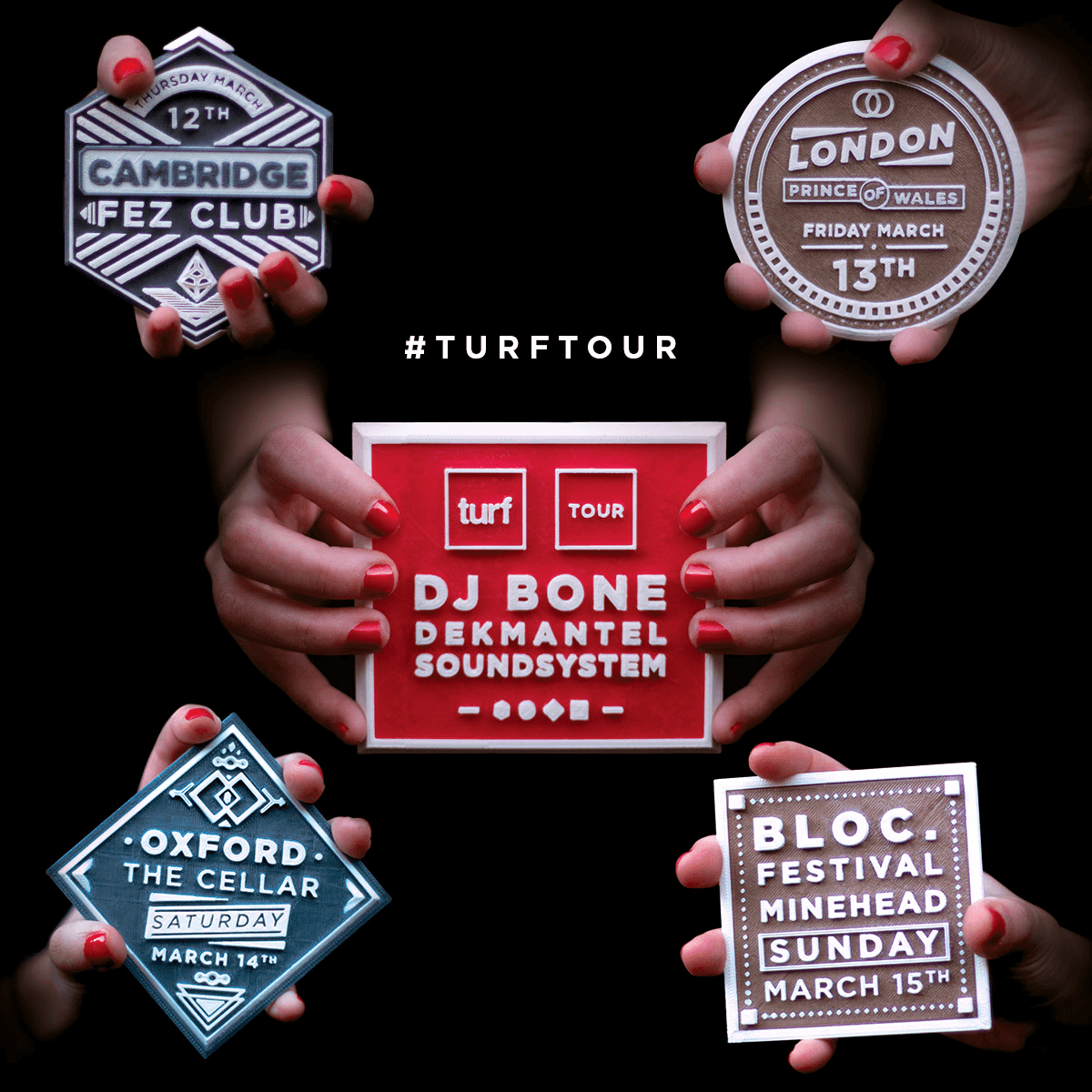 Turf Tour w/ DJ Bone, Dekmantel Soundsystem and Dego
To celebrate their birthday, Turf join forces with Dekmantel Soundsystem to bring Detroit's uncompromising DJ Bone to the UK for four nights from 12th – 15th March 2015.
Hailed as one of the most resolute and technically ambitious DJs and producers in the world, DJ Bone is known in particular for his intricate sets, seamlessly mixing across three turntables to weave a sound that reflects the techno soul of his hometown, Detroit.
Supporting across the tour is Dekmantel Soundsytem, the bright minds behind critically acclaimed European festival – Dekmantel. Having just released their 2015 line-up to another media storm, they prepare to deploy their singular vision behind the decks for their first UK tour.
Kicking off at staple Cambridge nightspot Fez Club on Thursday 12th March, the tour lands at Brixton's POW for an all-night club and terrace party where they will be joined by special guest Dego, one half of 4Hero and master selector of soul, funk and broken beat on Friday 13th March. Stopping at The Cellar in Oxford on Saturday 14th March, the tour culminates on Saturday 15th March at the anticipated return of Bloc Weekend to Butlins in Minehead.
Tour Dates.
Thursday 12th March, Cambridge, Fez Club, 15 Market Passage, CB2 3PF
Tickets: http://bit.ly/17gjxnx
Friday 13th March, London, Prince of Wales, 467 Brixton Road, SW9 8HH
Tickets: http://bit.ly/DJBone_LDN_Tix
Saturday 14th March, Oxford, The Cellar, Frewin Ct, OX1 3HZ
Sunday 15th March, Bloc Festival, Butlins, Minehead
Tickets: N/A