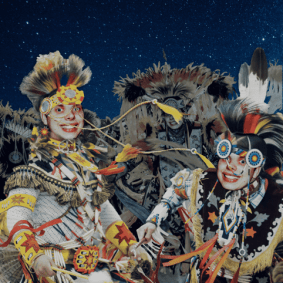 L_cio - Turn EP
L_cio returns to his MEMNTGN imprint this November with the 'Turn' EP, featuring three originals from the Brazilian producer and DJ.
Following appearances at Dekmantel São Paolo, Berlin's Sisyphos and Salon Zur Wilden Renate, Frankfurt's Robert Johnson and a run of regular Boiler Room appearances, L_cio has become a highly respected force in the Brazilian underground electronic music scene with his Carlos Capslock events and most recently, his output on his and Tessuto's MEMNTGN label. Here we see him making a welcome return with three more mind-altering dance floor workouts in the shape of 'Turn' EP.
'Whoo' opens, featuring a jazzy double bass sample, loosely flowing organic drums and murmuring field recordings tucked into the depth of the record whilst soft piano chords guest Cellist Massumi's cinematic additions and soaring leads ebb and flow amongst the composition.
'Scream' follows suit and as the name would suggest features eerie voices looped and screwed throughout whilst tension building strings, chugging bass and shuffled percussion further fuels the dark and brooding vibe. UFF then rounds out the package laying focus on metallic percussive hits, bumpy toms, cinematic string and dark piano lines.
L_cio's 'Turn' EP is out on
Tracklist:
Whoo
Scream
UFF