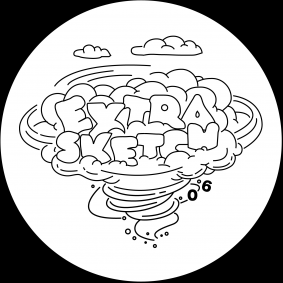 Butane - Turnt EP
November welcomes the sixth installment on Butane's Extrasketch imprint as the San Francisco based producer delivers his latest three-track EP entitled 'Turnt'.
A true staple of underground quality and consistency across both house and techno landscapes for over a decade, Andrew Rasse aka Butane is a prime example of letting music do the talking in todays modern landscape through output on the likes of Hottrax and SCI-TEC, plus his own current and past imprints Alphahouse, Little Helpers, and his latest home, Extrasketch. A year on from its launch and fresh from the release of EX05, with a variety of notable support from Joris Voorn through to John Osborn across the series to date, Rasse's latest effort 'Turnt' delivers yet another slice of unmistakable class across three fresh, expertly worked productions.
Opening proceedings, the twisting and warping 'Playing Games With Electricity' is a classic illustration of why Rasse's productions are held in such high regard across the industry, revealing a slick big-room groove that works effortlessly alongside intricate latin-tinged percussion and eerie vocal interjections – another trademark Butane production suited to either the peak-time or the afterhours.
Next up, 'The Pressure' is a burning slab of reduced techno for the late night, with psychedelic vocal repetition, hypnotic stabs and a wobbling bassline carrying the dancefloor for its duration. Rounding out the EP in style, 'Sexy' lays the focus on a medley of rich, organic percussion patterns, spiraling resonant synth sweeps and ethereal background nuances. Razor sharp drum shots, a weighty kick and a trademark Butane vocal hook seal the deal.
Butane 'Turnt' EP is out on Extrasketch on 2nd November 2018.
Tracklist
1. Playing Games With Electricity
2. The Pressure
3. Sexy