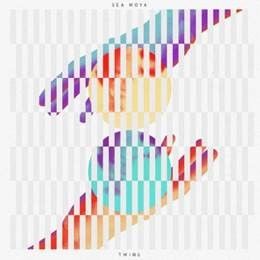 Sea Moya - Twins
German psychedelic electronica trio Sea Moya unveil their debut EP Twins via Heist Or Hit
Having only formed at the start of 2015, Sea Moya have the assured sound of a band who've been around for years. Theirs is a sound inspired by a wide-ranging and unexpected group of influences: you can hear echoes of the psyche of Tame Impala and the easy electronica of Toro Y Moi, just as much as William Onyeabor's deconstructed African disco or J Dilla's hazy production. Yet every song on Twins sounds like the work of just one band.
After their debut song 'Do Things' received widespread attention for its Afro-psyche stylings, the band returned with 'Slow Down', released at the height of summer, which fused contradictory sounds into a seamless whole. The title track veers towards the pop end of the spectrum, but in the wonkiest sense of the word; the hook may be rock solid, but the production is as forward thinking as ever.
Twins is a woozily perfect introduction to a band whose music defies conventional logic. It's pop, but not as we know it.