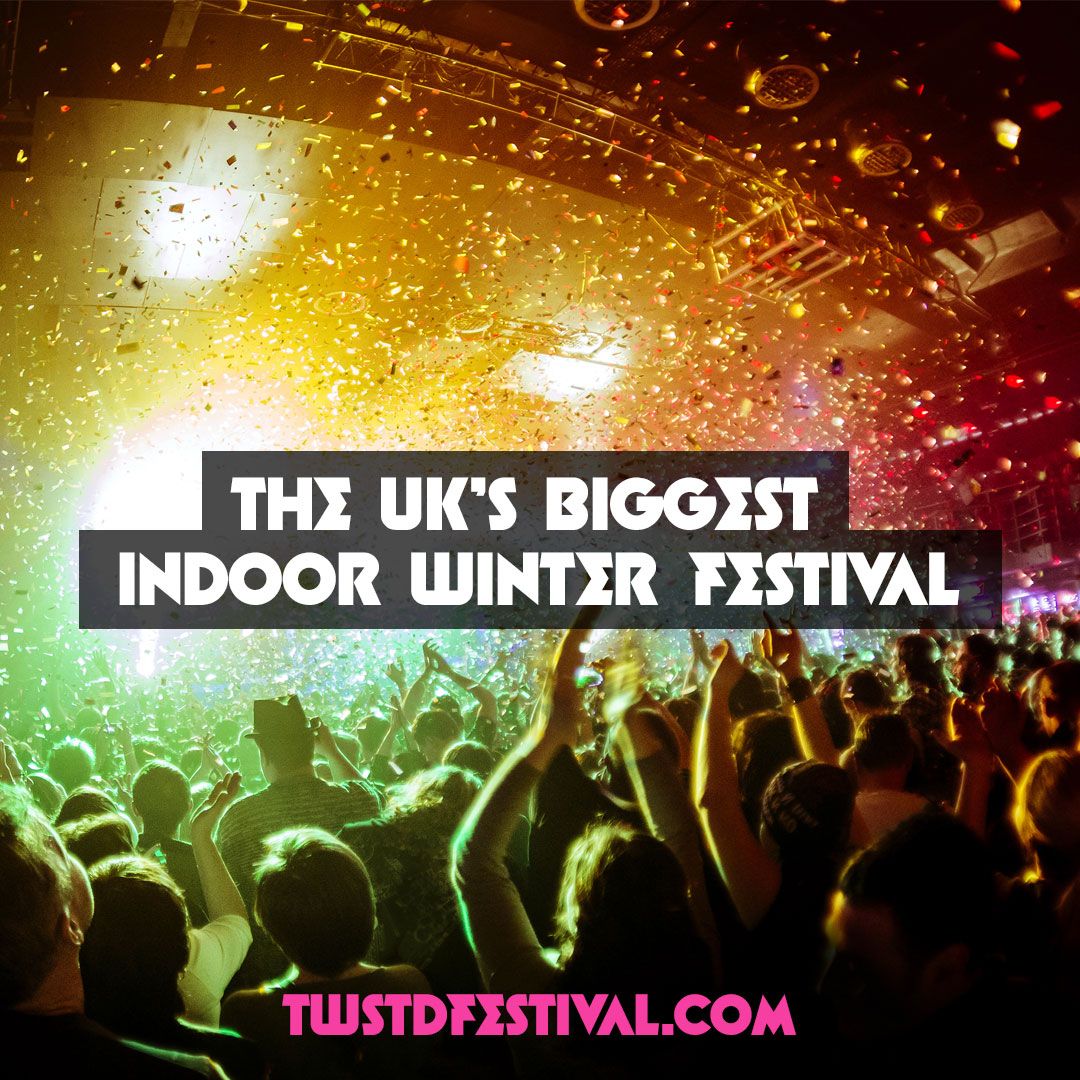 TWSTD Festival announces lineup
Weekend One: 17th-19th November 2017 | Weekend Two: 24th-26th November 2017
You got it… The UK's Biggest Indoor Winter Music Festival is back but not as you've known it before…formerly The Big Reunion it has re-launched and is now showcasing as TWSTD Festival for 2017. The new concept is set to deliver a more unique and thrilling indoor festival experience for all that attend!
TWSTD Festival holds up a distorted mirror on society that will show case larger than life themes that will change every year under one banner. In 2017 TWSTD Festival is proud to present CIRCUS!
The 10,000 strong crowd will head to Butlins in Skegness to immerse themselves into a weird and wonderful world of discovery and excitement over two back to back weekends. Boasting an EPIC line up, the talent on the stages will provide the ultimate sound track to the weekends.
Wondering what will be in store? Will it still reach the mark and high standards that you have come to expect? Then fret not, the festival will still deliver you an impressive production makeover of sound, lighting and pyrotechnics but in addition each year TWSTD Festival will present a different unique theme that transforms the stages and venues. Circus antics, contortionists, fire breathers, jugglers, stilt walkers and dancers will bring the theme to life. Simply pick a weekend and rally the squad to join the parade as TWSTD Circus comes to town!
In its back catalogue the festival has previously hosted some of the biggest names in the UK music industry and this year is set to be no different. TWSTD will be showcasing some of the hottest acts currently in the music scene at this years events. Headlining this years festival is DJ EZ who is sure to lift the roof off the main stage on Saturday night. Headliners across the other stages include Lethal Bizzle, Hannah Wants, Sigma DJ Set, Disciples and Tom Zanetti & K.O Kane! But the talent doesn't stop there, also performing at the events will be My Nu Leng, Danny Howard, Riton, Holy Goof, Skepsis, Wideboys, Artful Dodger, George Kwali, Kiedko, Barely Legal, Jamie Duggan plus many more!
Philip George and Kissy Sell Out will kick things off at the Thursday night Pre-Partys that can be added on including accommodation for just £20pp.
So what are you waiting for? Relieve yourself from hibernation on those miserable winter nights and escape to the ultimate closing party to the festival calendar this November. TWSTD Festival delivers you the ultimate festival experience all under one roof. An exhilarating crowd, brilliant line-up, undeniable festival atmosphere and submersion into the distorted world of TWSTD Circus! This is one event not to be missed!
Prepare to expect the unexpected!
How to Book…
The Tickets: Bag your full weekend wristband PLUS accommodation for just £189pp. This includes wristband access to all of the arenas plus two nights standard room only accommodation on site. With the added luxury of onsite chalet accommodation, hot showers and proper toilets then home comforts are never too far away from the action. This is one festival where you can defiantly leave your tent at home!
Tickets can be booked by calling the hotline on 01733 224 877 or check out the website at www.twstdfestival.com for our on-line ticket providers – Fest tickets, See tickets and Ticket master.
Extras: There are several optional extras available that can be purchased. Join us at the Pre-Party with an extra night's accommodation for just £20pp. Plus a whole range of other optional extras including VIP upgrades, coaches, car parking, room upgrades and much more. Full details and individual T's& C's can be found on the website.
Keep up to date with TWSTD Festival by following us on:
Plus for the latest news and information about this year's event check out our website: www.twstdfestival.com