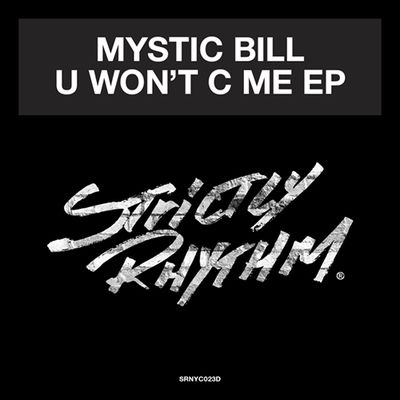 Mystic Bill - U Won't C Me EP
A leading proponent of the classic Chicago house and Detroit techno sounds, Mystic Bill has previously released his idiosyncratic house records on labels such as Trax Records, Relief, Club House and Classic Music Company. Seminal house music imprint Strictly Rhythm releases Mystic Bill's latest 'U Won't C Me EP', a pairing of artist and label that fits like the proverbial glove.

Title track 'U Won't C Me' is a dusty yet cutting edge house record that marries the classic and contemporary sounds often found in Bill's productions. Its powerful spoken word chant and predominant 808's create a fierce cut that is far greater than the sum of its parts. On the flip the throbbing kick drum and deep synth layers in 'Like A Dream' create a tense dynamism that builds towards a fitting crescendo.