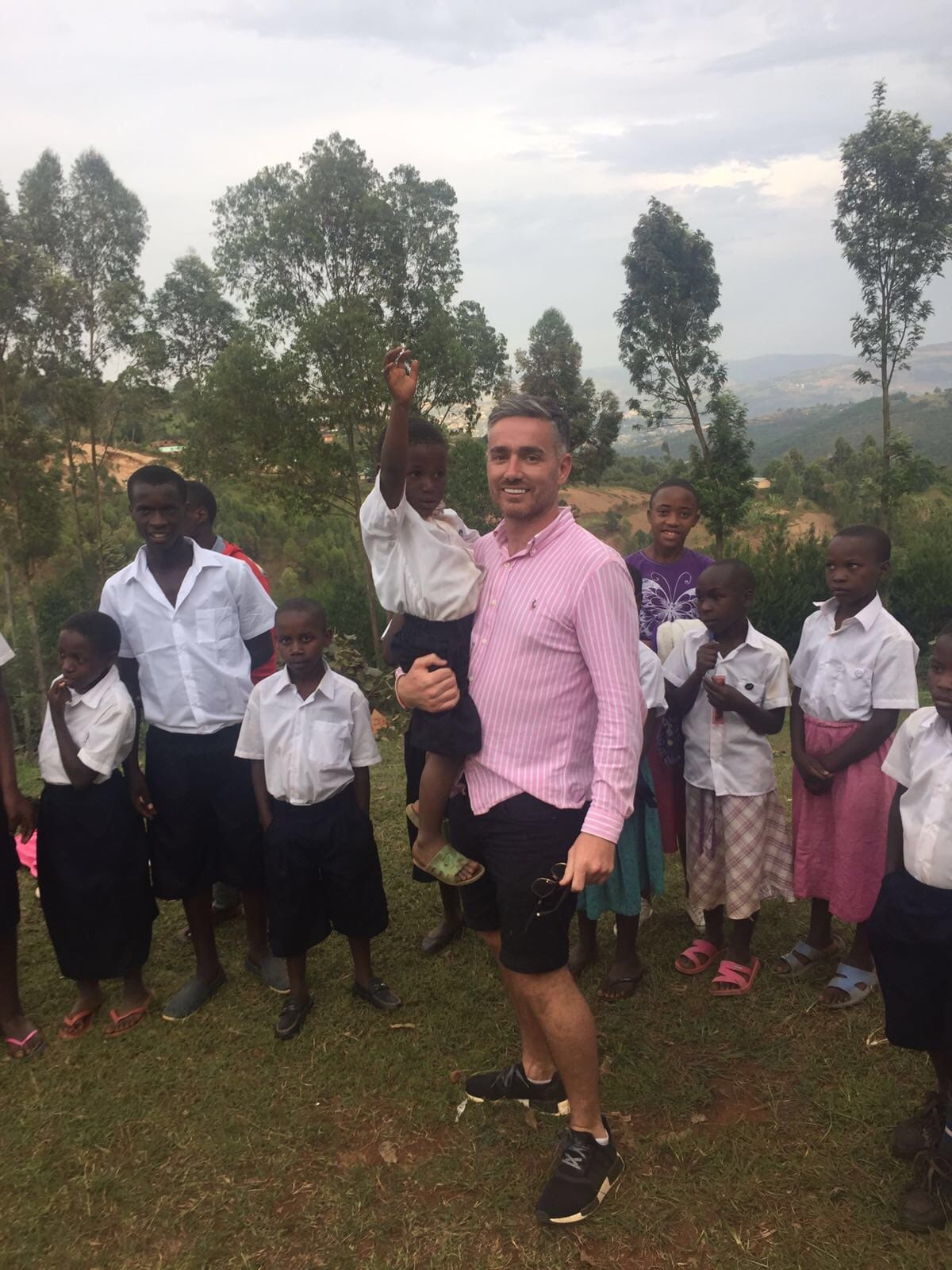 UK Clubbers Funding Ugandan School and Orphanage
London record label ABODE is set to build an orphanage in Uganda in February, using funds from a Boxing Day club night which generated £12,000. Label owners Kai Cant, Joseph Daly and Peter Clout-Hart will use the cash to build the next stage of the ABODE project development – housing for 20 children from across the mountainous Kabale region.
Ex- squaddie Cant set up ABODE Records in 2013 with his best mate – city worker Peter Clout-Hart. They decided to use the profits from their regular ABODE house music events to provide an education and care for children in need.
Kai chose Kabale, a remote and difficult to access area, a six-hour drive in a 4×4 vehicle up into the mountains from the airport. He noticed that children had to walk up to two hours to access the nearest school, and walked there barefoot, as they could not afford shoes. The children would then fall asleep at lunchtime, as they had not eaten breakfast, as their families could not afford food. This has now been changed for the better, as in 2017; ABODE funded the building of a new school, on land the size of two football pitches.
Using a percentage of the profits of all ABODE house music nights, Kai, and Peter now pay the teachers salaries as well as feeding the teachers and children daily, supplying shoes, clothes and mobile phones and sending regular aid packages with educational supplies such as school uniforms, white boards, pens and paper.
The growth of ABODE
The growth in popularity of ABODE has been rapid. What started as a small club night in East London's Studio 338, has risen to become one of the most sought-after house music nights in Europe. Events have now expanded to encompass an Ibiza residency, a festival ABODE In The Park, ABODE Dock at Tobacco Dock and a new ABODE on the Rock festival event in Gozo launching this summer. Tickets to all events sell out in a few minutes, big name DJ's offer to play for free, and well-known celebrities attend, sharing their antics on Instagram.
From club nights to Ugandan orphanages
Since the first event on 10th September 2014, ABODE has seen tens of thousands of clubbers through its doors. A strict door policy, and ticketing system have lead to the nights being hugely over subscribed with demand far outstripping ticket supply. Kai said, "The objective for us has always been to finance the well-being of the Ugandan kids helping to provide them with an education and opportunities to learn that I did not get myself. I was kicked out of school as a youngster, due to my severe dyslexia and ADHD, so I've always aspired to give the opportunity to learn to those that really deserve it."
The charitable process has not been without its hurdles. Kai explains, "In Uganda, there is a lot of corruption. We have to hand-deliver a lot of donations, as we've sent big shipments over before, only for them to go missing at the local post office". However despite having next to nothing and living in difficult circumstances Kai said the kids are the happiest he's seen. "They are so grateful for anything given to them and they always have a smile on their faces. We've got clubbers to donate old mobile phones, put new SIM cards in and given the community a way of communicating with the outside world as the phone signal is surprisingly good. We get videos and photos from the site sent to us on social media, which is rewarding to see how they are getting on."
Future project plans
The focus for the ABODE PROJECT for the future is to continue growing ABODE events, and keep generating funds for Uganda. Kai hopes the project will be sustainable within two years, he said: "We are still in the early stages of the project, and there is so much more we hope to achieve , to help build a future for the kids and families in the area."
Kai and Peter are set to revisit the region in February to start building on the orphanage, and after that it is hoped ABODE will finance a house for volunteers to stay in, and volunteering posts open up for UK residents to fly over and help further build the community.
To donate towards the ABODE project orphanage click here: Justgiving
About ABODE