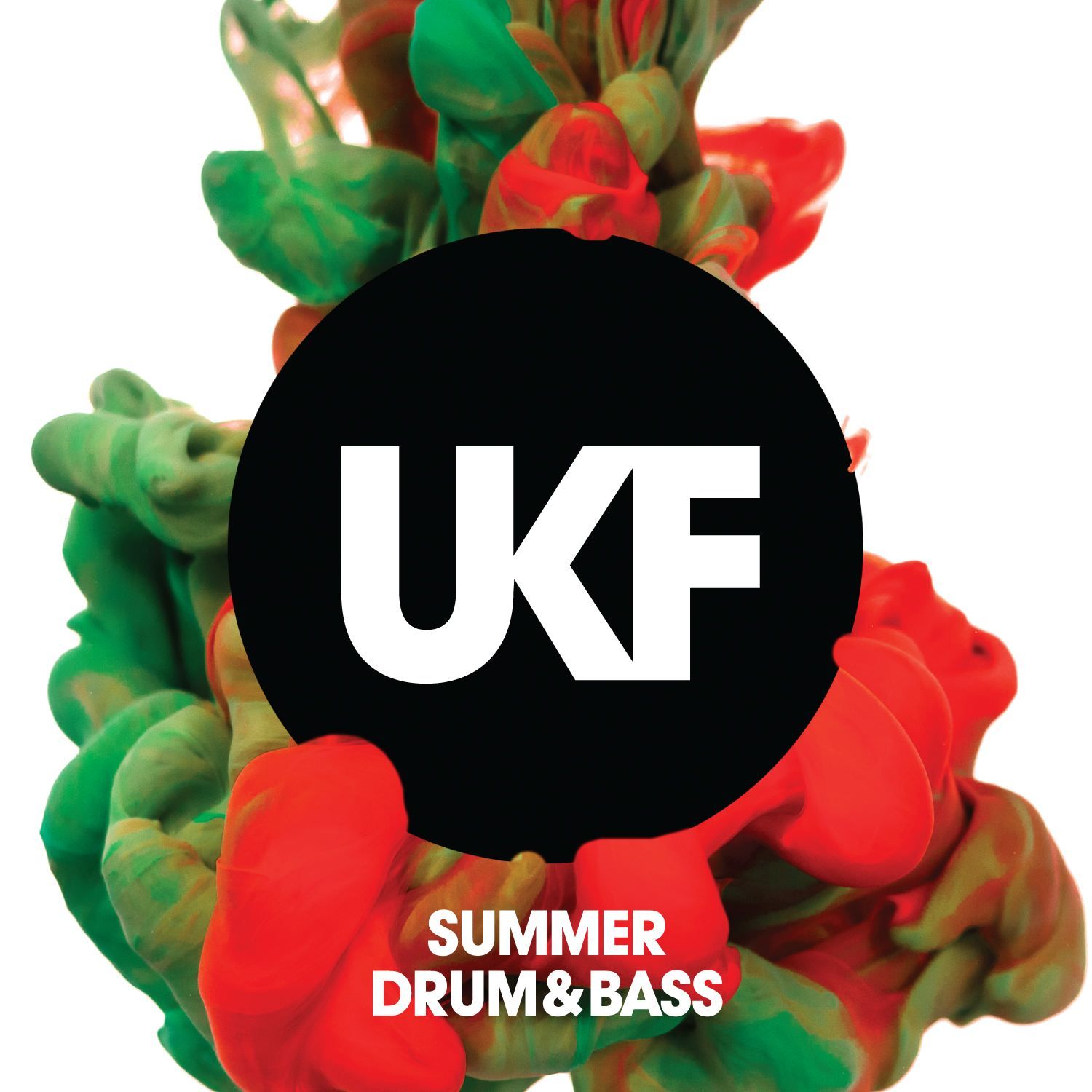 UKF Summer Drum & Bass compilation album
UKF is releasing its inaugural Summer Drum & Bass collection on Sunday 30th June 2013. Capturing the essential sunny season vibe with warm subs, scorching vocals and burning funk rollers, it's an exciting new soundtrack from the billion-view scoring music brand.
Painting a high definition picture of the drum & bass scene's breathtakingly healthy state, UKF flex their deeper, more soulful musical muscles with a 20-strong selection that showcases the genre's richest musical properties while reminding us of its potential for raw, bass-bitten ruckage.
From Die & Jenna G's slinky opening salvo '1000 Soul Songs' to Friction & Skream's body-slamming final crescendo ' Kingpin', UKF Summer Drum & Bass oozes sonics so sun-drenched you can almost taste the cocktails. The album also features two exclusive tracks, 'Give It Time' by Rollz and Katie's Ambition and 'Someone To Love' from Artificial Intelligence and Kathy Brown – a powerhouse collaboration fuelled with organic instrumentation and soul-stirring vocals and tipped by many of drum & bass's biggest DJs as THE summer anthem.
There are also incredible contributions from Dimension, Wilkinson, Lenzman, Nu:Logic, Calyx & TeeBee, Etherwood, Bcee, Fred V & Grafix, Friction, Skream, Technimatic, Liz-E, Hybrid Minds, Shock One, Phetsta and Metrik, making it UKF's most exciting celebration of drum & bass to date.
UKF is heading to Mallorca for a summer residency at BCM in Magaluf. From June 23, UKF will be teaming up with Mallorca Live for 10 exciting sessions with the likes of Sub Focus, Rudimental, DJ Fresh, Feed Me, Andy C, Jaguar Skills, and Loadstar.
Regarded as bass music's leading curator, UKF's compilations including the epoch-defining Bass Culture series and the highly collectible Dubstep and Drum & Bass annuals which have sold 100,000's of copies over the past 3 years. UKF have been at the forefront of the bass music revolution since 2009 and have seen the music they've been championing break cover and affect every genre of dance music, rock music, and beyond. A digital platform unlike any other, the brand has grown to encompass compilation series, live events and the now legendary YouTube channels, which have notched up over 1.4 billion hits to date and a subscriber base of over 5.5 million.
UKF Music will release UKF Summer Drum & Bass on CD, Download and Stream on Sunday 30th June.
Pre-order now on iTunes: http://smarturl.it/ukfsdnbitunespre
Pre-order now on UKF (CD): http://smarturl.it/ukfstoresummerdnbpre
http://www.ukfmusic.com/
https://www.youtube.com/user/ukfdrumandbass