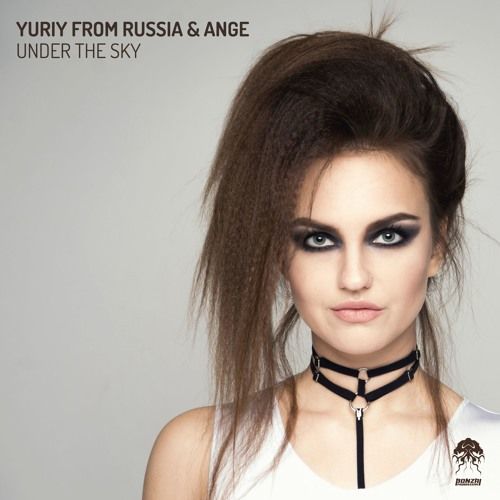 Yuriy From Russia & Ange - Under The Sky
This week's release from Bonzai Progressive sees Yuriy From Russia team up with the vocals of Ange to deliver the sensational 'Under the Sky'. Deep Trance chords, hard hitting kicks and hi hats make this track simple but effective – perfect for whatever mood you're in. Whether you're cruising late at night or raving in the club, this track is a must have. The single comes with two takes on the track, Dub and Trance mixes, as well as two other remixes from Airwave and Narel. Each version brings its own energy and influence to deliver a smashing EP!
Over the last few years Yuriy has never failed to deliver fresh material and remixes. He is a solid artist with a dynamic style that captivates his listeners. Ange is a popular DJ, producer and vocalist from Russia, who has worked with a whole host of A-List artists – her distinct vocal style and her talents have been showcased on many top-notch labels worldwide. This is Yuriy and Ange's second collaboration, following 2013s banger 'Do You Feel'. This collab is definitely one you don't want to sleep on, make sure you get yourself a copy!
Available on Beatport
www.beatport.com/release/under-the-sky/2042715
Yuriy From Russia Online
www.facebook.com/yuriyfromrussiaofficial
twitter.com/yuriyfromrussia
soundcloud.com/yuriyfromrussia
www.instagram.com/yuriyfromrussia
Bonzai Progressive Online
www.bonzaiprogressive.com
www.facebook.com/bonzaiprogressive
soundcloud.com/marnikbonzai
www.youtube.com/user/bonzaiprogressive