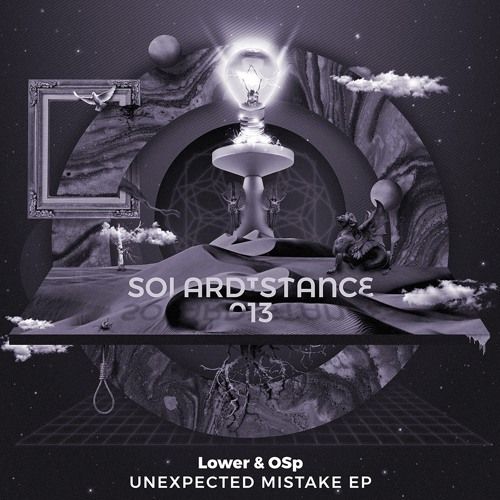 Lower & OSp - Unexpected Mistakes EP
Solar Distance is a label focused towards melodic House and Techno and that is run by leading Spanish artist UNER. Along with releases from the label boss himself, Solar Distance has featured music from the likes of Copy Paste Soul, Lee Van Dowski, Philip Bader and Petar Dundov.
The new release is from Spanish duo Lower & OSp who have only been producing music together since 2014, but in a little over two years they have already built an impressive back catalogue including releases on Bla Bla, Moan, Serkal, Innocent Music and Amam. It's not often this early in a career that an act are able to boast such a reputable list of label support, but the fact they are releasing on such a high calibre selection of imprints shows the duo are set for very big things!
Forward thinking and intelligent, this release sounds like Sasha and John Digweed asked Hans Zimmer to make the hit TV show Stranger Things soundtrack for a club audience!
"Snowy Hills" starts with an ambient and sci-fi influenced extended intro that is epic in every sense of the word. When the bass hits and the percussion takes hold, the track becomes an unstoppable force of immeasurable size.
"Paraphonic" continues the cosmic journey with otherworldly synths that give a gentle nod to the 80's. Cinematic and full of drama, this track is instantly captivating with a rolling groove tailor made for the dancefloor. Complex and timeless with attention to detail, this is how Melodic Techno should be made.
"Inside Us" is dark and growling with enthralling tension complimented by ethereal pads pulled from another dimension. Expertly engineered with the perfect balance of atmosphere and club focused percussion the track is both chic and energetic.