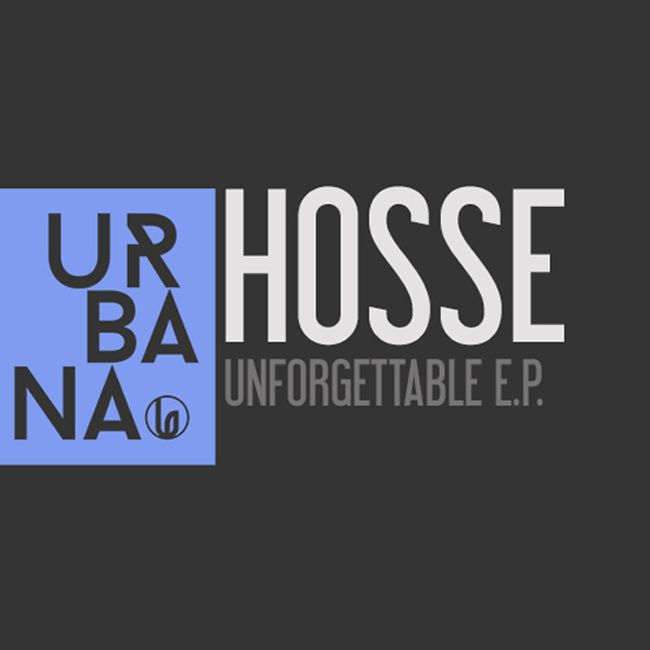 HOSSE - UNFORGETABLE EP
Having been raised immersed in music by his musician father and with a deep understanding of musical software and synths, Spanish House done Hosse's sound is an electronic rainbow of Soul, Jazz, Funk influenced house vibes. Firmly established and part of the Urbana family Hosse has worked with The Cube Guys, David Penn, Rober Gaez and Jabato with three previous outings for the imprint.
Unforgettable EP is simply just that! 3 tracks of outstanding excellence.
'Do It' brings the party to the dance floor. A tight groove, big bottom end, bouncing baseline and uplifting atmospheric pads intertwined with killer vocals samples all go together to make a serious kick ass house track. 'Something' picks up where 'Do It' left off, filling the speakers with its tight grooves and big bad bass line. A rock solid production. Finally, 'Uno' delivers the club vibes in spades. A versatile track that can be dropped at anytime.
A stand out release. 3 awesome house tracks from a rising producer and super hot label.
HOSSE – UNFORGETTABLE EP is released via Urbana Recordings on 21st September 2015.
More about Hosse:
https://www.facebook.com/hossemusic
Tweets by Hossemusic
More about Urbana:
http://www.facebook.com/UrbanaRecordings
http://www.urbanarecordings.com

Tweets by UrbanaRecords
Artist: HOSSE
Title: UNFORGETTABLE EP
Label: Urbana Recordings
Release date: 21st September 2015
BUY https://pro.beatport.com/release/hosse-unforgettable-e-p/1602018