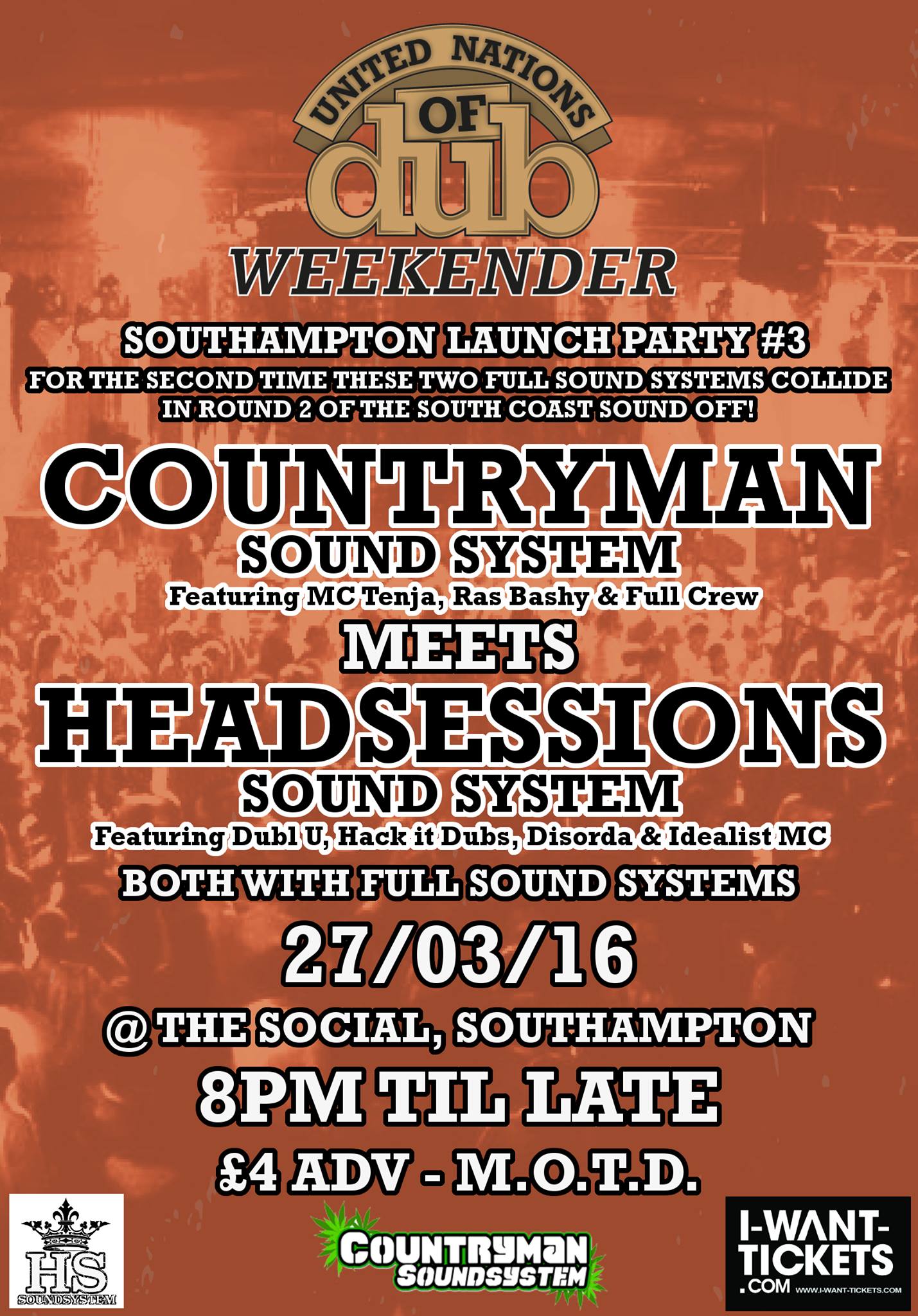 United Nations Of Dub Southampton Launch Party
— BANK HOLIDAY WEEKEND SPECIAL —
— 2 FULL SOUND SYSTEMS! —
United Nations Of Dub Festival warm up party featuring…
COUNTRYMAN SOUND SYSTEM outta Bournemouth
Ft MC Tenja, Ras Bashy & Full Crew
meets
HEADSESSIONS SOUND SYSTEM outta Southampton
Ft Dubl U, Hack it Dub, Disorda & Idealist MC
For the second time time these full sound systems collide in round 2 of the South Coast sound off!
Round 1 was held in Bournemouth and was a wicked night, expect full heavyweight straight bass pressure from both sides of the ring and strictly positive vibes all night!
Roots/Dub/Steppas/Exclusive Dubplates
£4 ADV
More on the door
8pm – 2am!
MORE INFO TO COME! WATCH THIS SPACE!