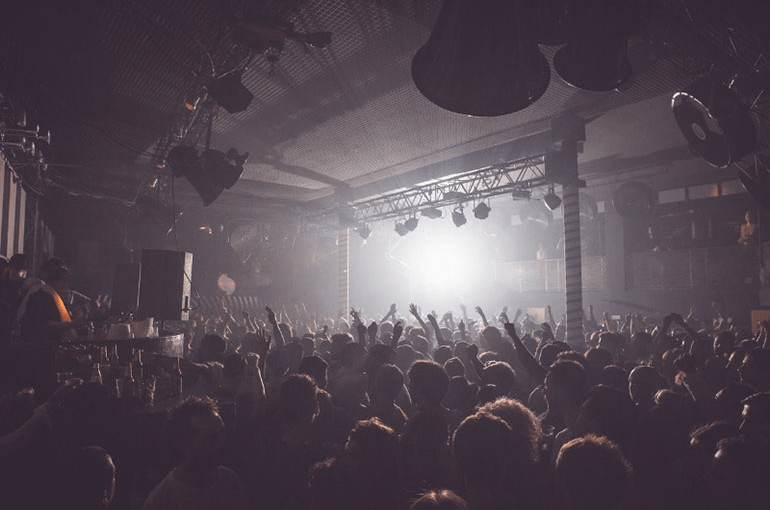 Unusual Suspects announce names for 22-week Sankeys Ibiza residency
Unusual Suspects announce names for 22-week Sankeys Ibiza residency including Rhadoo, Margaret Dygas, Petre Inspirescu, Thomas Melchior and more
After the huge success of their winter parties, Unusual Suspects returns to Sankeys Ibiza for an exciting summer-long residency. Born at the club, in the Spektrum room at Tribal Sessions in the summer of 2015, it became apparent very quickly that it needed its own night. At the end of the summer, Marco Bassi approached David Vincent and put the idea of a winter residency to him. Starting in November 2015 the night was born, and with the main resident of Detroit Love, Carl Craig firmly at the helm it quickly became the island's most popular party. Sankeys Ibiza saw the likes of Eats Everything, Martin Buttrich, Nicole Moudaber, Stacey Pullen and Audiofly all play at the club. Also pulling out the stops week in, week out was Unusual Suspects' main resident, the young and super talented Italian, Frank Storm. The music policy is techno, tech house and house – its synergy and connection that it had with the club has worked so well this winter, and everyone involved is extremely excited about the next chapter.
From Thursday 12th May through to Thursday 13th October, Unusual Suspects takes up its summer residency for a massive 22 weeks. The club will play host to some of the biggest names in the world of techno.
We are very excited to announce that for the opening party on May 12th we have the extremely talented Romanian-born DJ and Producer Rhadoo, who will be playing alongside Berlin based musician and DJ Guido Schnieder. The young and talented Italian resident Frank Storm will also be joining them with Rick Maia from FACT. This opening party is not one to be missed! The following week we have one of underground's true visionaries Thomas Melchior playing in the Basement with Berlin-born enthusiastic and soulful artist Janina, as well as FUSE resident Archie Hamilton and Andre Buljat from FACT. On May 26th, Sankeys Ibiza opens its other main room The LAB with a huge lineup! A special guest (yet to be announced) will be holding down the Basement, whilst Sankeys Ibiza favourite Shlomi Aber, deep house and techno artist Silvie Loto, Janina and Frank Storm will play in The LAB.
On June 2nd we are excited to have the talented Romanian-born DJ and producer Petre Inspirescu (Pedro) play as well as house enthusiast Julietta and Italian artist Federico Grazzini. The following week we have Guido Schneider, one of Romania's most well known minimal tech artists Barac, Janina and Francesco Allendes all playing at the club. On June 16th we are happy to welcome Julian Perez back to the club alongside the exciting German artist Binh, as well as funk, techno and groovy house artist Francesco Del Garda and Burn residency winner Marina Karamarko. On June 23rd we have Constant Sound, Thomas Melchior, UK-based producer Steve O'Sulivan (live) and Argentina-born Herr, and on June 30th Vera and Alexandra hold down the Basement together after the launch of their Melliflow record label.
On July 7th, Unusual Suspects will host the Basement with Janina, Guido Schneider, Silvie Loto and Andre Buljat from FACT and the following week we have the intriguing and groundbreaking character of the clubbing scene, Praslea who will also be joined by Frank Storm and Rick Maia. On July 21st we see Janina, Binh, BirdsMakingMachine (live) and Haiku 575 playing at the club, and the following week we welcome the return of Thomas Melchior and Polish-born Margaret Dygas plus London based Saoirse.
August 4th is still to be announced but once we have this night confirmed you will not be disappointed. On August 11th we see Eli Verveine, Janina, and Vera play at the club and the following week we host a FLASH bookings showcase with techno DJs Dana Ruh and Dorian Paic and Italian-born tech house artist, Carola Pisaturo and also island favorite, Iban Mendoza. The 25th welcomes back Barac, Thomas Melchior and Blackhall & Bookless from Jaunt.
September 1st sees Janina, Binh and Cab Drivers (live) hold down the Basement and on the 8th we have got a massive lineup in the form of Praslesh (Praslea & Raresh), and Max Vaahs. On September 15th we welcome back Shlomi Aber, Haiku 575 and Francesco Allendes and then on the 22nd we have Janina and Eli Verveine returning to play in the Basement. On the 29th we are excited to have Thomas Melchior back playing alongside Japanese tech artist Fumiya Tanaka, and Silvie Loto.
We are keeping the last two dates in October a secret for now, but we can promise you now, the artists we have in the pipeline for these parties will not disappoint.
Get your tickets here – http://bit.ly/1V45FmY
Facebook – https://www.facebook.com/unusualsuspectsibiza/