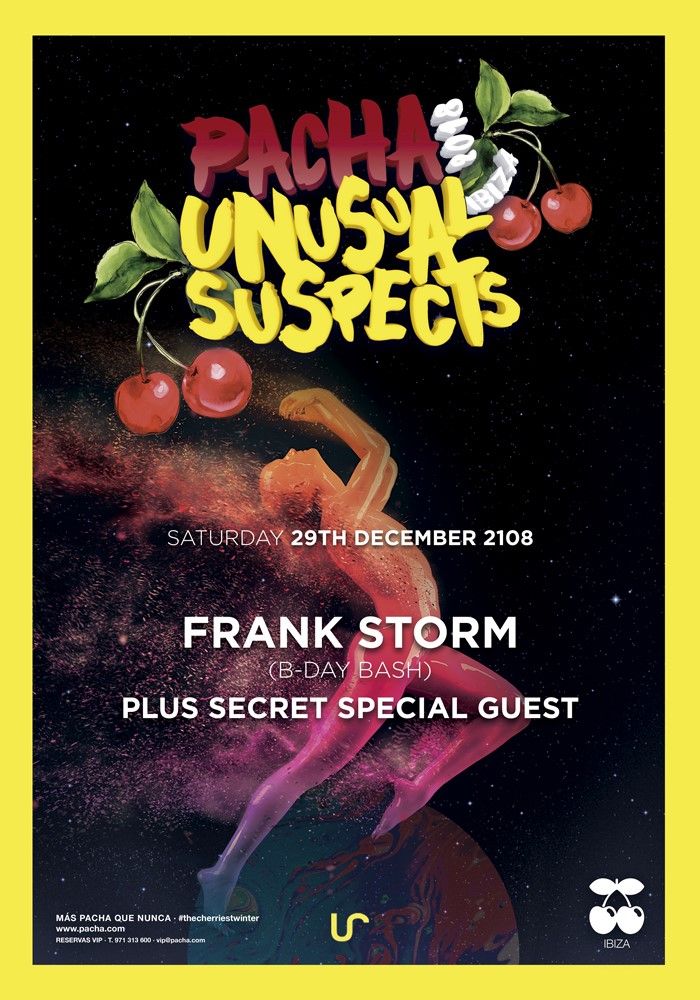 UNUSUAL SUSPECTS at Pacha on 29th December
We can't say goodbye to the year without one of our -and probably locals' best choice- favorite party. The team from UNUSUAL SUSPECTS will come back to the cherries land to offer its last gig of the year. So, add to your agenda Saturday, 29th of December… let's have fun!

We are going to host an amazing party. Unusual Suspects will offer in this way high-quality music without being influenced by commercial and standardisation that may be transmitted by big clubs. The great emotion that comes out, makes sharing feelings with the audience very much felt, making the US IBZ an incredible music experience.

And here you have! An alternative line up, but so good, for an alternative party.
SATURDAY, 29th OF DECEMBER
FRANK STORM
(B-DAY BASH)
+ SECRET SPECIAL GUESTS
More info about PACHA IBIZA:
http://www.pachaibiza.com
http://www.facebook.com/pacha
https://www.twitter.com/pacha
https://www.instagram.com/pachaofficial