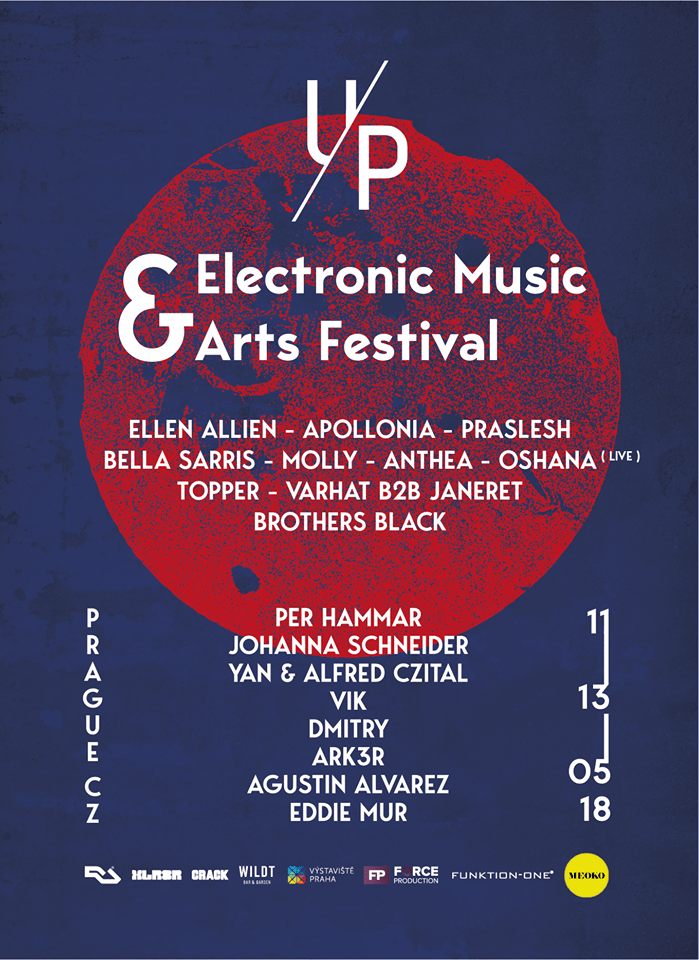 UP Festival adds Ellen Alien, Apollonia, Praslesh to line-up
Prague's youngest festival UP has added a second phase of artists to an already impressive inaugural line-up. Added names include Ellen Alien, Apollonia, Praslesh, as well as Bella Sarris, Molly, Anthea, Oshana, Topper, Janeret, Varhat and Brothers Black. The news comes a few weeks after announcing headliners Magda, Sonja Moonear and Ricardo Villalobos.
From May 11th till 13th UP Electronic Music & Arts Festival will take over Prague's famous Vystaviste Holesovice for a weekend filled with top of the line art exhibitions and electronic music from the world's leading underground artists. Standouts among the most recent additions are Ellen Alien, who has long been a staple in the Berlin techno scene. Apollonia, a spectacular back to back to back super group consisting of Paris' hottest DJs Shonky, Dan Ghenacia and Dyed Soundorom. Last but not least Praslesh, the collaborative project by Praslea and Raresh are two of Romania's most respected artists and frontrunners in the Romanian underground scene.
Edging closer to event, UP Festival's debut edition is starting to shape up more and more into one of Europe's exciting new summer festivals. Stay tuned for a final phase of artists and more information soon.
General information
UP Festival
May 11 – 13 2018
Vystaviste Holesovice, Prague
For more information visit: www.upfestival.cz