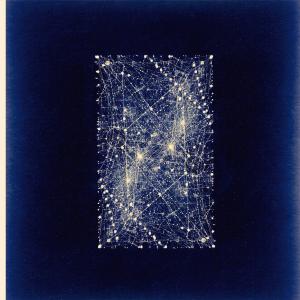 Valentin Stip – Sigh
The first full length album from Nicolas Jaar's Other People imprint comes from Valentip Stip. Familiar for his releases on Jaar's first label, Stip was taught to make music by the prolific electronic producer himself and now comes of age (at a ripe 21 years old) with his debut long player 'Sigh'.
Several years ago, Valentin Stip was sitting alone by a harbor in the small French town where his parents grew up. "I heard all the sailing strings hit the masts, and I realized that every sound you hear is potentially music," he says. "The only thing that makes sound into music is the mind, arranging it." Since then, Valentin Stip has been building a bridge between the sounds that live inside and outside his head. On Sigh, the 21-year-old producer´s full-length debut on Other People, Stip organizes classical piano, lightly sputtering grooves and intimate found sounds into an album of compositional grace and emotional honesty.
BACKGROUND:
Valentin Stip emigrated to New York City in middle school and immediately fell in with a creative crowd-including then-fledgling producer and future Other People label head Nicolas Jaar. Upon learning the ins and outs of electronic production, Stip discovered a new, more personal way of interpreting the darkly shaded piano music he´d been writing. He soon released a string of melancholy, beat-based EPs on Nicolas Jaar´s Clown & Sunset label, Anytime Will Do (2011) and Angst (2013), and toured alongside Jaar, all while he was still in college.
With eight songs clocking in at nearly an hour and sequenced as a continuous piece of music, Valentin Stip´s Sigh charts a winding path through its creator´s psyche. As Sigh unfolds, sounds become as tactile as objects: overcast electronic atmospheres rumble and swirl, minimalist piano melodies chime in the distance, and subtle programming percolates like ripples on the surface of a lake. Moments of sombre introspection give way to time-stopping beauty, as when the jet-black drone of "****" opens up into "Regards sur L´Enfance", all sun-dappled vibraphones and sandbox melodies. On "Aletheia," Stip subliminally intones "Everything I say is a lie" as ambient passages give way to Eastern melodies and a gently head-nodding conga beat. Sigh ends with the achingly spare, Debussy-esque chords of its title track, a heavy-hearted comedown built on little more than a single repeated piano note, pinging static, and-well in line with its creator´s musical worldview-tiny intakes of breath.
Other People is a unique record label from Nicolas Jaar, servicing music for free via a weekly online streaming service with downloads available for those who sign up to a subscription. Sign up or listen at http://other-people.net/
CONNECT:
www.other-people.net/
www.facebook.com/pages/Valentin-Stip/121985284555099 soundcloud.com/valentinstip
www.boilerroom.tv/valentin-stip-live-in-the-boiler-room