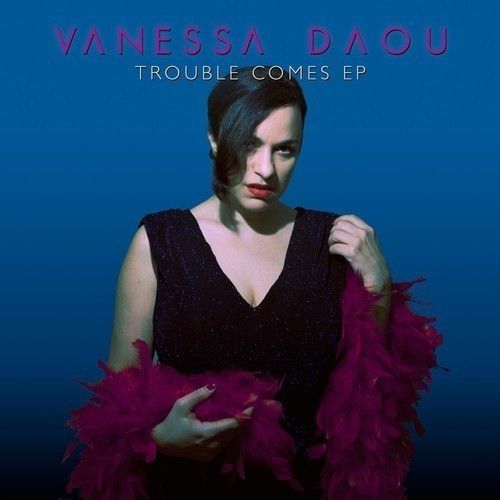 Vanessa Daou – Trouble Comes
Vanessa Daou* returns with "Trouble Comes", the dark, dubby and delicious second EP from her gorgeous 7th studio album, Light Sweet Crude (Act One: Hybrid). It is the the follow-up to the "Danger Ahead (The Remixes)" EP.
The "Trouble Comes" video is fittingly minimalist, trippy and chimerical. "The song has a lot to do with identity, and explores the complex "halves" of ourselves through movement," explains Daou. "Inspired by Rorschach ink blots, the reference embodies and communicates the psychological realms that confuse and confound us. Through dance, we are able to navigate intricate realms of the psyche by responding to them physically, simultaneously releasing, reaffirming, and surrendering."
The EP contains two remixes of the title track – one by by producer/co-writer Lem Springsteen and another by Daou, herself – as well as two brand new and previously unreleased tracks: the left-field trip-hop "Love and Kameras" and duskily atmospheric "Welcome to My Blues", a sultry, tech-house remix of which closes the EP.
"Trouble Comes" is available on iTunes, Traxsource, Beatport and Juno.
*Unfamiliar with Vanessa Daou? if you like artists like Portishead, Morcheeba, Lamb, Martina Topley Bird, Billie Ray Martin and Sade, Vanessa's your girl.