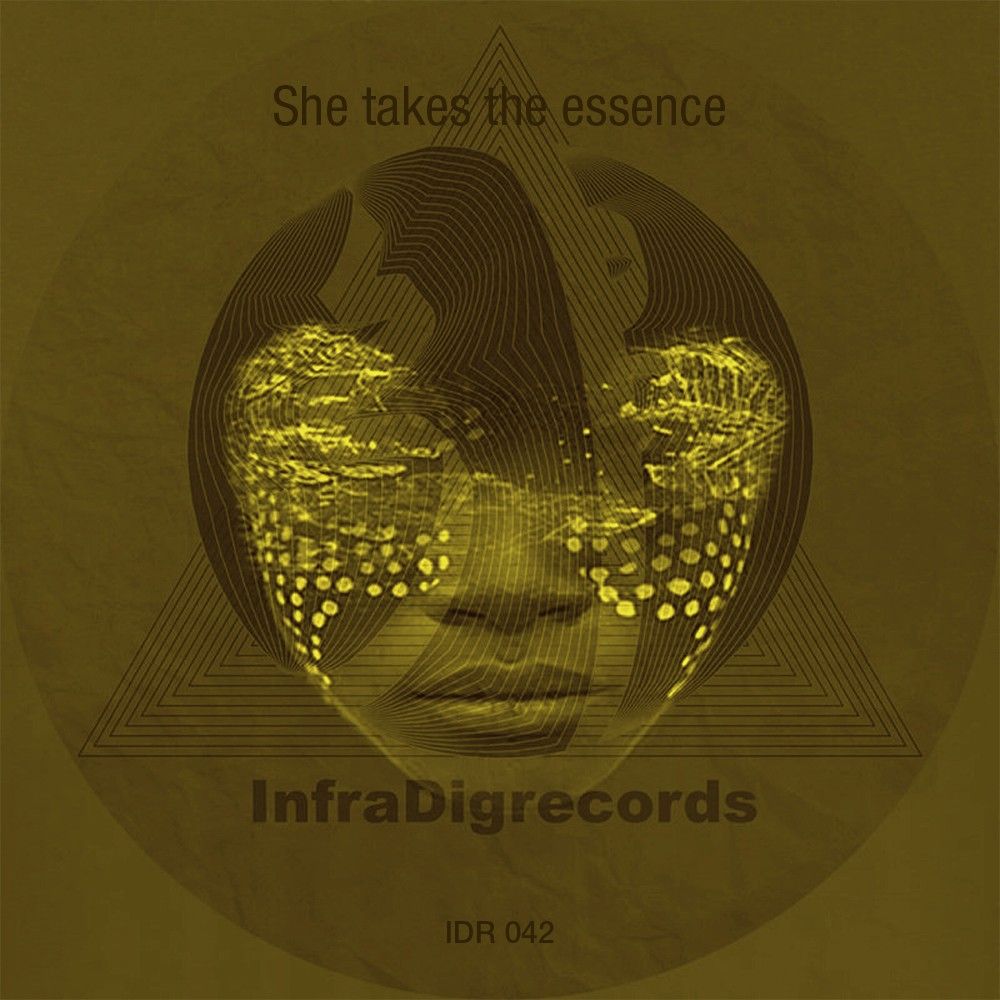 Various Artists – She Takes the Essence EP
The long established InfraDigrecords label turns to a fine pool of talent for its next release. The five track EP features cuts from Jonathan Jou & Light IDR, as well as Goeran Meyer and Dislocated.
Up first, label bosses Light IDR & Jonathan Jou have long and rich histories with electronic music. They have released on their own Infradig label a number of times and their excellent cut 'Makalu' opens up this EP. It's a spine tingling house number with glassy melodies rippling over downbeat chords and supple deep house drums. Full of atmosphere, it's a track that is heavy on emotion.
Originally from Magdeburg, producer and DJ Goeran Meyer has promoted several events with the Tresor Crew, 1040 Leipzig, Strezzkids, Bill Youngman and many more. He is also part of the heimlinch label crew and his first track 'Beautiful Day' is an occult brew of synthetic, slithering percussion sounds, metallic drums and off kilter minimalism that is charming and colourful. 'Expiration of Breath' is his other track, and it's a more energetic but just as carefully reduced brew of textured, snaking synth lines, busy drums and tripped out sonic details.
Then comes the first of Dislocated's two tracks. He is based in Rennes in France, is inspired by UK 2-step and garage sounds and is always keen to incorporate freshness in his music. His 'BA14' is an elastic, slo mo, bass heavy cut with garage percussion, reflective chords and explosions of lush pads that really go deep. Finally comes 'SCM168', another spritely bit of bass slash house music with fat notes underneath squelchy vocals and ethereal chords.
There is plenty of variation on this EP, so lovers of all forms of the dance will find something they can get down to here.