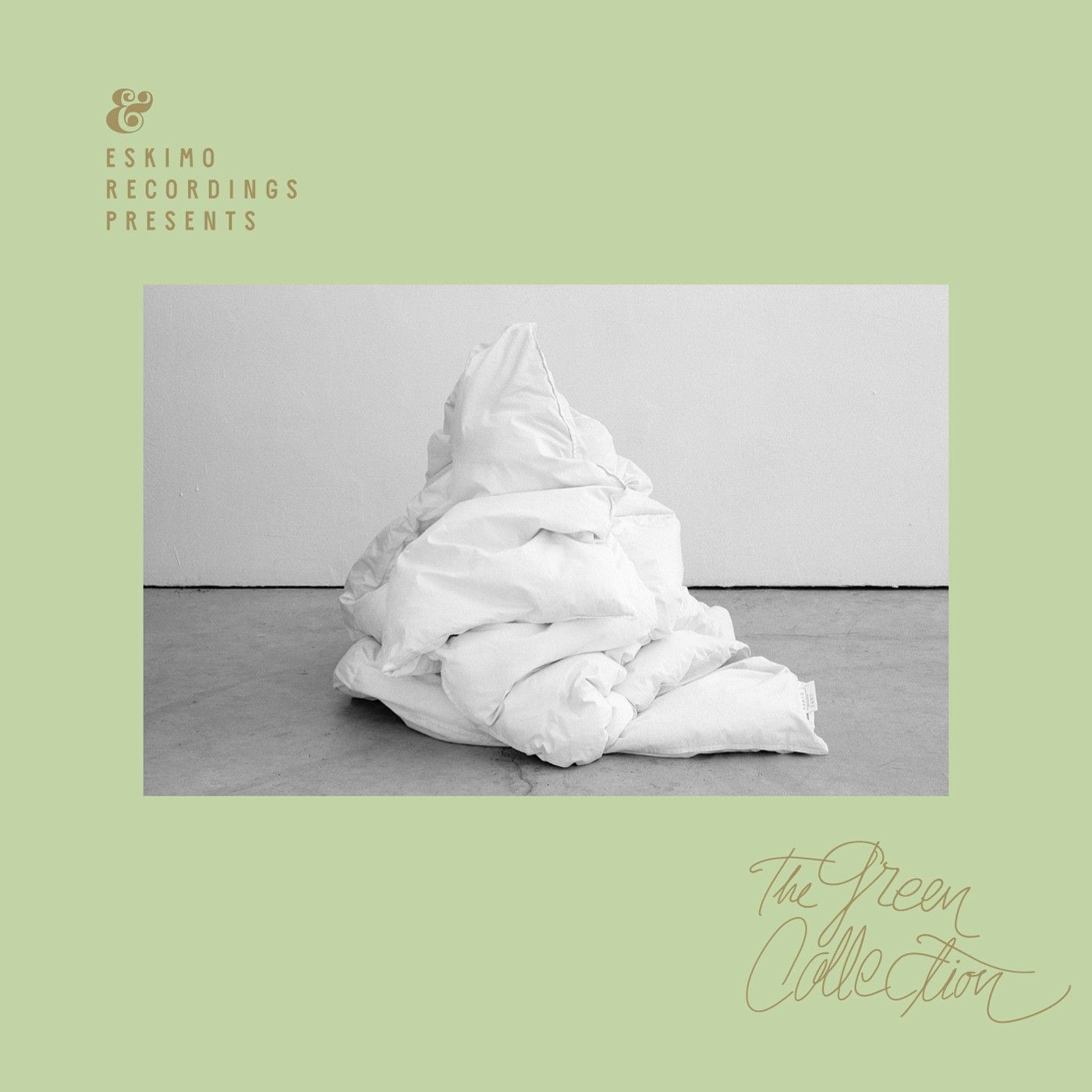 Various Artists – The Green Collection
Blending a harmonious coexistence between somewhat off-kilter, understated yet captivating sonic landscapes, Eskimo Recordings brings you The Green Collection. It's the follow-up to the Pink and Blue Collection, throwing a spotlight on their cosmopolitan European roster and electronic pop framework.
A hotbed for new talent, Eskimo has nurtured some of disco's most infamous faces and veterans such as Ivan Smagghe, Lindstrom & Prins Thomas, Rub N Tug and Aeroplane. Featuring twelve new and exclusive tracks from the acclaimed Ghent based imprint, The Green Collection is an enchanted journey through indie dance, nu disco and electronica that allows the discovery of exciting new talents Man Power, Mees Dierdorp, Alexander Skancke, Knight One and Horixon as well as indulgence in exclusive material from established artists such as Satin Jackets, Blende, Vinny Villbass, NTEIBINT and Kraak & Smaak.
BACKGROUND
Eskimo stands for timelessness and quality. It has been a launching pad for artists such as Chromeo, Headman and Low Motion Disco, as well as it's ringleaders Aeroplane, Lindstrom & Prins Thomas, who all feature heavily on the back catalogue. The Green Collection again shows their adeptness at locating fresh talent from the far reaches of Europe from their Ghent base.
Handpicking the best selections from Norway's new talent, such as Alexander Skancke as well as the country's biggest influencers, like Trulz & Robin and disco–oriented house maestro Vinny Villbass. Villbass is Diskjokke ́s dj–partner plus the curator for the much hyped contemporary stage project Pantha Du Prince & The Bell Laboratory. His 'Lust For Wrong' is a haunting house cut that features the vocal funk from the renowned Ost from diynamic duo Ost&Kjex.
Representing the Netherlands is the new Circo Loco DC10 resident, Mees Dierdorp who experiments with poetry, soul, improvisational acoustics and dance in 'Aviar Alom', as well as Knight One's 'Shimmer', an airy and dreamy cut and paste song with a heavy nostalgic shade. The more established Kraak & Smaak from Leiden have been playing massive live to crowds at Glastonbury, Detroit Movement, EXIT and Bestival of late. 'Ghostnote' is a perfect match with the beloved Eskimo sound and follows a critically- acclaimed 2013 album that topped the US radio charts.
UK producer Duncan Gray's guitar playing can be heard all over Andrew Weatherall´s recent remix work for Craig Bratley, Moby, Emiliana Torrini and Julian Cope. 'Beeech' is upbeat and downtempo psychedelic disco, featuring his live bass and guitar. Horixon are a duo hailing from the UK. 'Great Things' features the enigmatic Jacques Teal on vocals, with clever referencing of 90´s R&B, classic house, a touch of garage, all wrapped in beautiful atmospherics.
London based Swede, Blende 'Sparkle' is an organic arpeggio boogie that recreates the sound of early 2000´s New York with a '14 attitude. He seamlessly integrates disco & electronic vibes via robotic synths, all with a rock 'n' roll edge. Despite launching little over a year ago, the enigmatic Man Power's cinematic blend of weirdo techno and emotive electronica has been sought out for prolific remix work for Crystal Fighters and signed to John Talabot's Hivern Discs and New York's Throne of Blood.
Familiar for his recent big EP on Eskimo, Greek NTEIBINT is part charming pop, part organic disco. He has remixed Jamie Lidell, The Rapture, Alex Gopher and Chet Faker and delivered acclaimed EPs for Kitsuné. He has claimed a place as protagonists in the scene alongside Eskimo sibling Satin Jackets, the partnership of German music producer Tim Bernhardt and lead performer Den Ishu. Each deliver outstanding new material for The Green Collection whose first CD is unmixed with a second bonus DJ mix of the material.