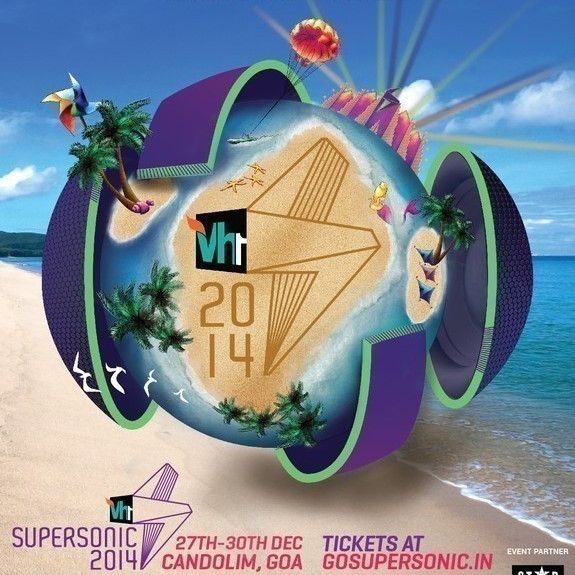 Vh1 SUPERSONIC ANNOUNCE ABOVE & BEYOND, MAYA JANE COLES, MAT ZO, MARK KNIGHT & MORE…
After announcing headliners Dillon Francis, Paul van Dyk, Chainsmokers, and Stanton Warriors, India¹s Vh1 Supersonic Festival now expands further on its star-studded Phase 1 line-up with confirmation of Above & Beyond, Bl3nd, Mat Zo, Funkagenda, Maya Jane Coles, John 00 Fleming, Aly & Fila, Mark Knight and Andrea Olivia and the Main Stage hosted by one of the world¹s best, MC Stretch.

Vh1 Supersonic also celebrates local talent, with Arjun Vagale, Ash Roy, B.R.E.E.D., Mackenzie Pareira, Nawed Khan, Pearl, Rohit Barker, Tuhin Mehta and Vachan Chinnappa representing. With the announcement of the UKF Bass Stage and headliners still to come, the hotly anticipated event is making major waves across Asia¹s dance music community.

Unquestionably entrenched in the lore and history of both dance and travel, Goa has been an international hotspot for electronic music for decades. The Goa Trance movement of the early 90s, which was so influential on the modern sounds millions drench themselves in today, originally blossomed from the area¹s reputation as the global hippy capital in the 60s and 70s. Now over half a century later, Vh1 Supersonic Festival promises to carry on the tradition for the next generation.

With such a diverse line-up taking shape and more names still to come from LIVE Viacom18, the revelers descending on Goa this December may only come together for four days, but are destined to leave with memories that will last them a lifetime. Against a backdrop of blue skies, swaying palm trees, and atop the pristine sands of world famous Candolim beach, Vh1 Supersonic Festival truly offers music lovers, backpackers and globetrotting destination travelers alike a unique experience, unsurpassed anywhere else on the planet.

The stage is set. Play your part. Buy tickets here.