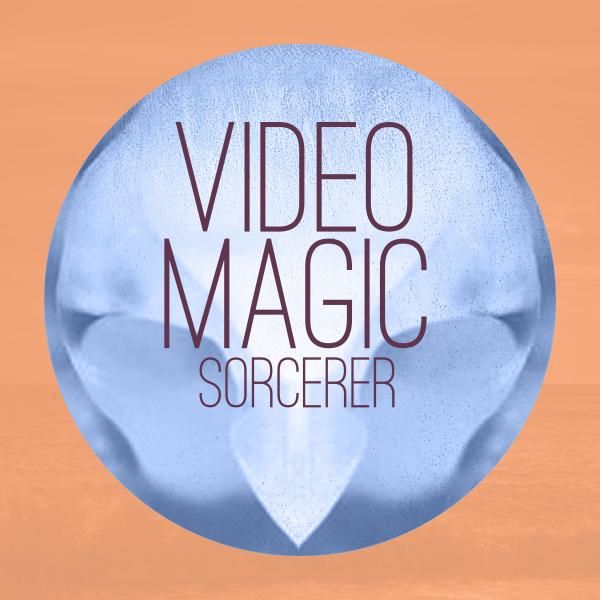 Sorcerer - Video Magic
Welcome to the second release on a new record label, Real Balearic. We are record label based in Ibiza and London. We were set up by the team who brought you the world famous "Real Ibiza" series of compilations and released the very first "Café Del Mar" compilation. We are passionate about music and in particular music with a thread that runs to the musical sounds of Ibiza and the Balearic islands. Whilst we may "chill out" with the best of them it is not what we are all about. Balearic techno, Balearic disco, Ambient soundscapes, Classical interludes, Sun-drenched chords, Sunset grooves, Moon-washed rhythms… and just about anything that grabs us…
Following on from our first release from Ibiza Balearic legend Jose Padilla we follow things up with a second release also brimming with sunshine and optimism. Here we harness the Balearic spirit with a brand new track from the San Francisco based producer Sorcerer (also known as Dan Judd). His release becomes our first vinyl release and the first opportunity to see our brand new vinyl house bag artwork.
The original of "Video Magic" has the trademark shimmering guitar lines and chords, bags of lazy-afternoon groove and that all important summertime swing.
First up on remix duties is downtempo and chillout DJ, tastemaker, broadcaster and overlord Chris Coco. He nudges the groove up ever so slightly with his beach front evening re-rub. Perfect for sunset moments.
With a 5 track single it is nice to touch all bases and Slovenian based Ichisan covers the leftfield and slightly quirky version with his remix. His remix moves along with his usual mix of ponderous bass guitar and analogue synth effects. South American Daniel Solar cranks the pace a touch more with his beach disco evening time excursion. As a finale and one final crank on the energy index, the Italian based duo Irregular Disco Workers deliver their peak time disco house stomper. Sweet.
Stay tuned for the third album from Dan out soon on Real Balearic.