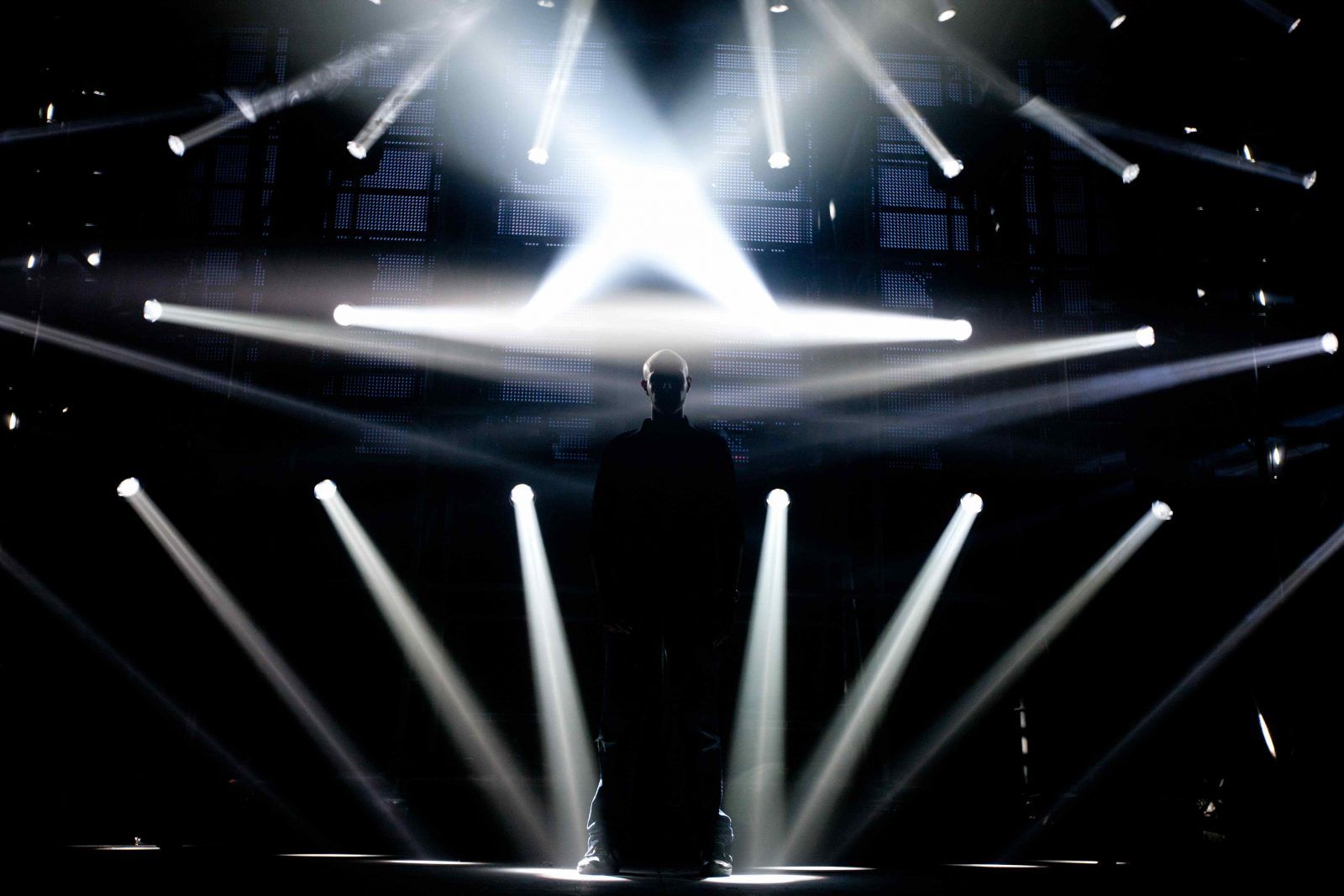 VITALIC Announces North American Fall Tour Dates
Brace yourself – VITALIC (aka Pascal Arbez-Nicolas) – the French master of all good things techno and electro is retuning to North America for a run of live dates this October in support of his critically acclaimed album Rave Age and "Fade Away" EP.

VITALIC burst onto the dance music scene in a big way with the four track "Poney EP" (2001). Arguably the finest techno 12-inch of the last decade, the record's instant and enduring appeal saw Pascal aligned with Daft Punk and Aphex Twin as a singular producer capable of shaping the future of electronic music.
Despite the acclaim of his initial release VITALIC constantly aimed to push things forward and refine his sound. His first album, OK Cowboy (2005), went so far as to include electronic polka on "Polkamatic", the race car dance rock of "My Friend Dario" and the buzz saw shredding "Rock 01," among others. 2009 saw the release of sophomore album and the slick disco flavor of "Poison Lips" and the gloriously emotional single, "Second Lives."

With Rave Age (2012) VITALIC created a beast of a record that takes the laser-guided disco for which he's known to an altogether wilder but no less euphoric place. "Stamina", "No More Sleep" and "Lucky Star" are rubberized rave numbers primed for the club while Pascal forges his own kind of effervescent power-pop on "Next I'm Ready" and the tremendous "Fade Away"; featuring the vocals of Joe Reeves, one-time singer for defunct British synth-punks Shit Disco. The song spawned the "Fade Away Remix" EP (2013) that includes reworks of the track from VITALIC, C2C and Noob. Check out the "Fade Away" video here
This fall, North American audiences will be treated to VITALIC's "Live" experience where he alone will be performing live his original productions all night long. All the classics in the dark, under the lights. You've seen nothing yet.

VITALIC North American Tour Dates
October 17 – Toronto, ON – The Hoxton
October 18 – New York, NY – Webster Hall
October 19 – Montreal, QC – Telus Theater
October 22 – Denver, CO – Bluebird
October 25 – San Francisco, CA – Mezzanine
October 26 – Chicago, IL – Lincoln Hall

VITALIC
Rave Age (album)
Full stream: http://www.mixmag.net/music/mp3-blog/stream-vitalic-album

Tracklist
01. Rave Kids Go
02. Stamina
03. Fade Away
04. Vigipirate
05. Under Your Sun
06. No More Sleep
07. Nexus
08. The March of Skabah
09. Lucky Star
10. La Mort Sur Le Dancefloor
11. Next I'm Ready
12. The Legend of Kaspar Hauser

VITALIC
Fade Away (EP)
01. Original Mix
02. VITALIC Formentera Remix
03. C2C Remix
04. NOOB Remix

VITALIC Online
vitalic.org/
facebook.com/vitalicofficial
twitter.com/VitalicOfficial
soundcloud.com/vitalicofficial