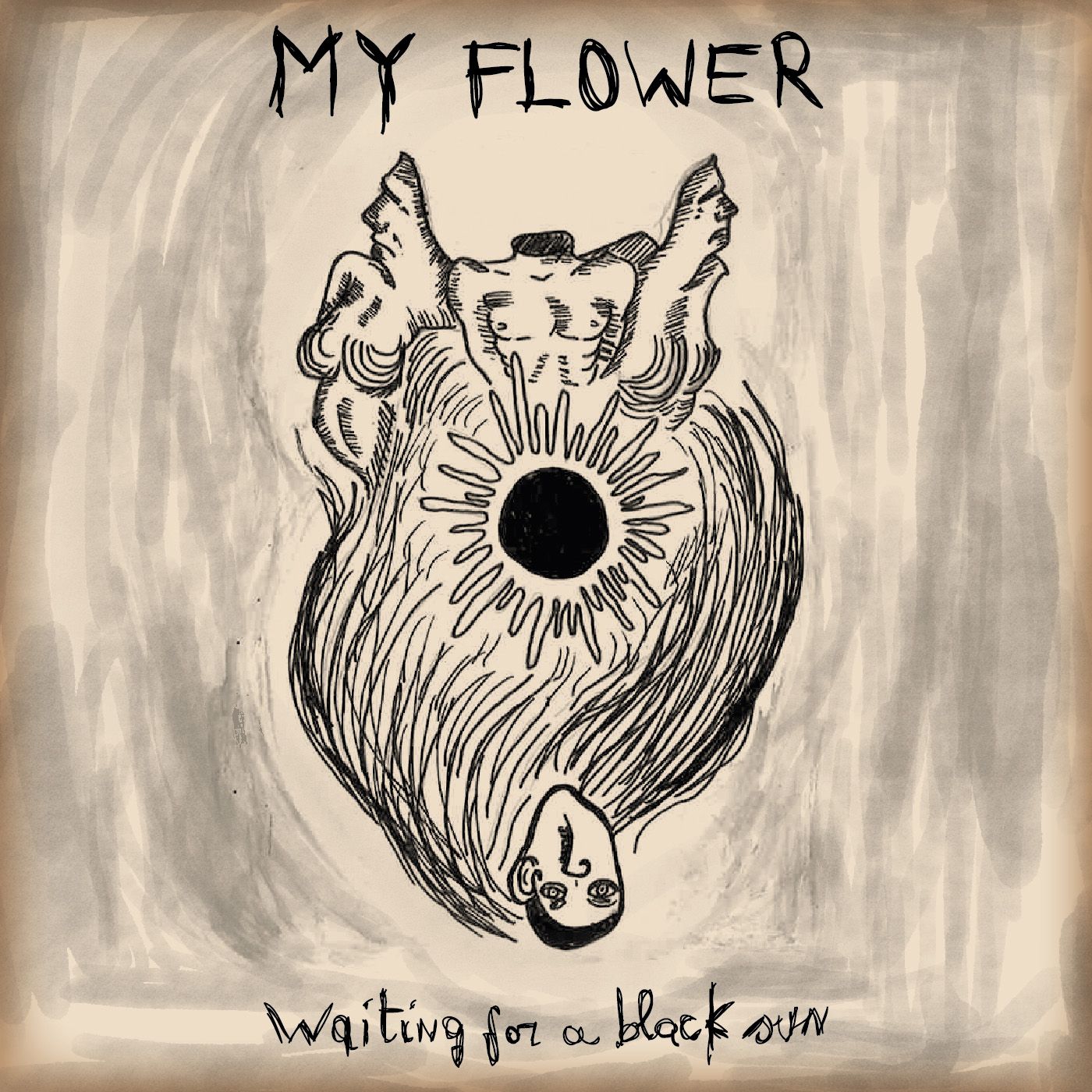 My Flower - Waiting for a Black Sun
Italian label Circlens kicks off with an eight track mini album by My Flower, an act made up of Andrea Mangione—who is also behind the label—and Sergio Faktor—who was formerly involved with Lula Circus. The new label will be an outlet for "exploring all techno and experimental paths ,and will give a platform to artists who want to express themselves."
Both artists in My Flower hail from Milan, and despite being an emerging duo who release on Stem Records, they have a fully formed sound that is already turning heads. The album has been produced throughout the last two years and it's a collection of some of the most dark and significant tracks the duo made in that period as they moved through a number of cities. The result is a magnificently patient, expansive and almost hymnal album of techno that sounds like little else.
Setting a fantastic mood and tone from the off, opener '2711' is wholly absorbing with its widescreen sonic landscape and harmonic chords all underpinned with shuffling beats. 'Ayurveda' has more direct and driving drums, but the airwaves are still serene with rich layers of smooth synths that add up to a heavenly groove. 'Crows' then effortlessly flips things with its quick and slick techno drums but once again the synths are soothing and calm.
The frictionless grooves and patient sense of hypnosis continue through the uncluttered techno roller that is 'Dediaevil,' the excellent 'Murders' comes up with the first broken drum pattern as it punches from left to right and the impressive collaboration with Møhr, 'Iamaliel', then strips things back to another celestial and wide open place where heady grooves and suspenseful synths are the order of the day. 'Anemone' shows off this duo's impressive skills for melody as keys rain down over heavy kicks, and then 'Lost' closes things out in majestic fashion, with golden drones and ever-rising chords draped over a hurried but supple rhythmic bed.
This is a confident and compelling debut from a promising label and equally auspicious production team.
Tracklist:
01 2711
02 Ayurveda
03 Crows
04 Dediaevil
05 Murders
06 Iamaliel with Møhr
07 Anemone
08 Lost