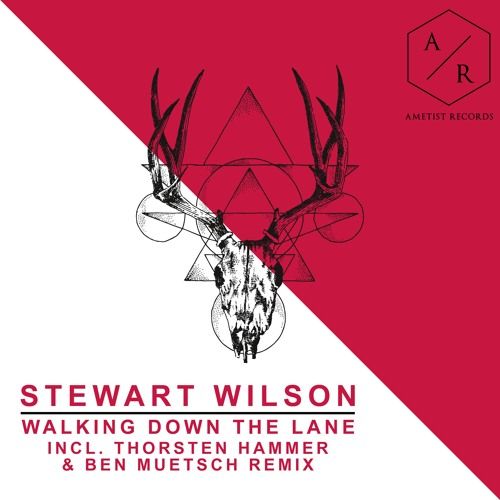 Stewart Wilson - Walking down the lane
Stewart Wilson in back on Ametist Records with a new ep titled "Walking down the lane".
"Pulsing", "Siderus" and "Walking down the lane", the three original mixes in this pack, are characterized by crispy and hypnotic grooves, tantalizing vocals and nasty percussions, that slowly unfold into dynamic floor-killers.
The release is completed with a remix by the label owner Thorsten Hammer together with Ben Muetsch, their collaboration led to a one-of-a-kind reinterpretation of the title track matching deep percussions and a dry groove with a laid-back attitude.