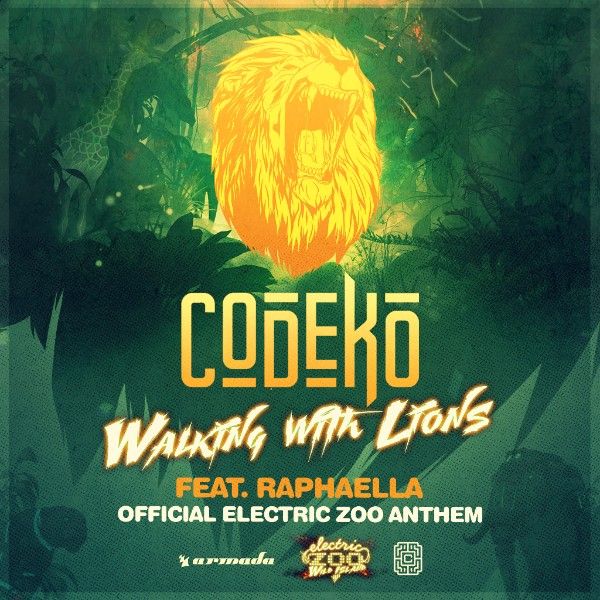 Codeko feat. RAPHAELLA - Walking With Lions
Today, for the first time in Electric Zoo's storied history, the festival released its official 2016 anthem: Codeko feat. RAPHAELLA – 'Walking With Lions'. In partnership with Armada Music, the anthem will serve as the soundtrack to New York's biggest dance music festival taking place next weekend September 2-4.
Electric Zoo tapped rising dance music star and Armada Music standout Codeko to produce the anthem. Codeko, a classically trained musician, was challenged to create a track that embodied the spirit of Electric Zoo. The final product seamlessly blends progressive house elements with an uplifting horn melody to create the perfect backdrop for the track's powerful vocals sung by UK singer-songwriter and producer RAPHAELLA.
Electric Zoo festival director Adam Richman commented, "We have always wanted to produce a festival anthem that represents the theme of our festival and would resonate with our fans. There is no question Codeko's 'Walking With Lions' does exactly that."

Codeko, the young, 19-year-old producer, was grateful for the opportunity: "I am honored to have been selected to create this year's Electric Zoo anthem and can't wait to drop it on the mainstage!"