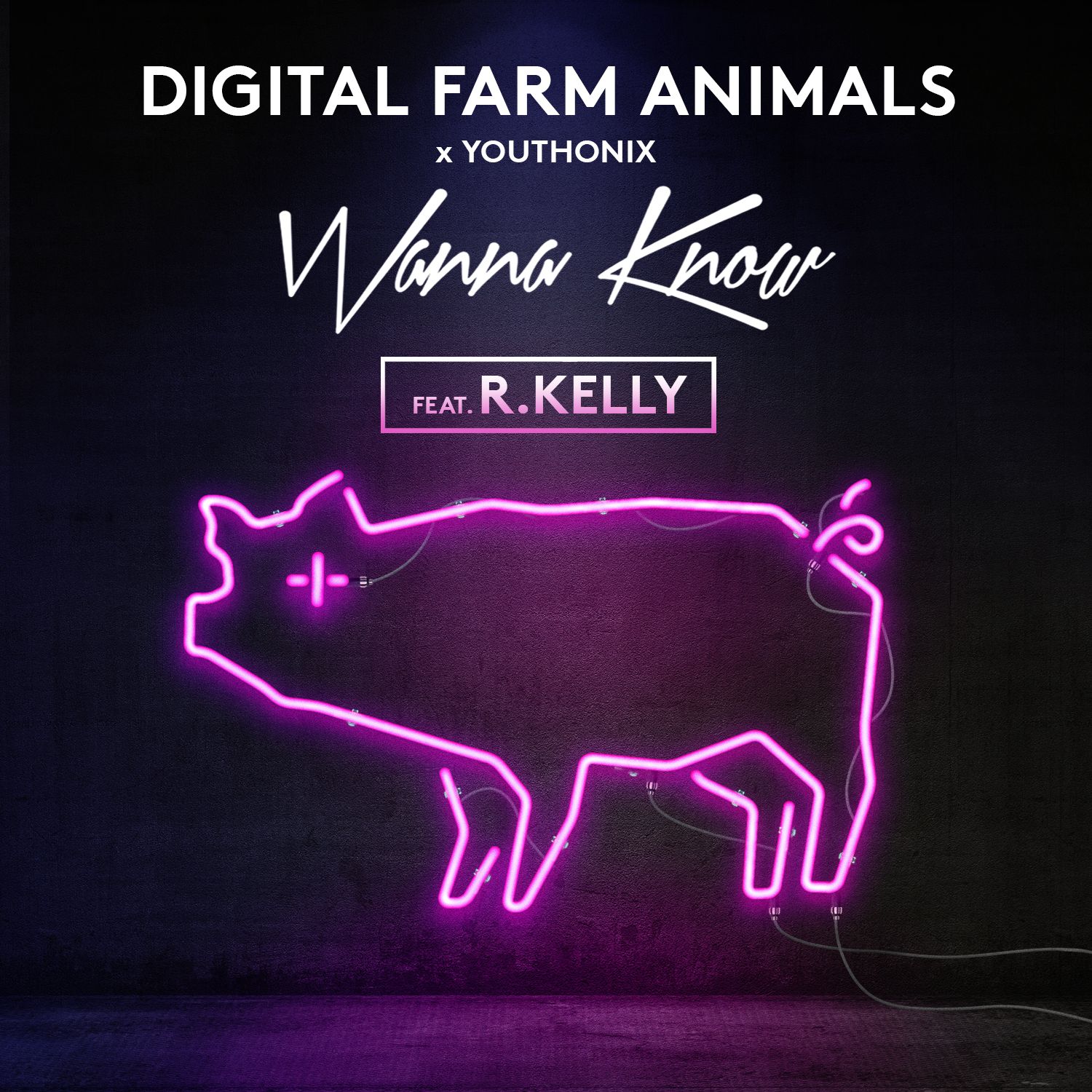 Digital Farm Animals - Wanna Know – ft. R. Kelly
Landing whilst Digital Farm Animals is aloft on the successes of work with Netsky, Dua Lipa, Louis Mattrs and more, 'Wanna Know ft. R Kelly' is the latest venture from an artist looking forward from a great vantage, the latest of London's low-key producers to storm out from the shadows.
Taking 'Wanna Know' to new extremes, Digital Farm Animals has recruited R&B legend R. Kelly on vocal duties.
A renowned vocal artist of the last 25 years, R. Kelly has released 12 solo studio albums, sold over 100 million records worldwide and has countless music awards under his belt. Bringing his smooth vocal to the summery, 2-step sheen, R. Kelly and Digital Farm Animals have effortlessly merged UK House Music with a dusting of classic R&B.
With the club version having already gained strong support from Pete Tong and Danny Howard, the R. Kelly rendition of this dancefloor filler received its first radio play on Pete Tong's special Winter Music Conference Radio 1 show at Ultra Music Festival in Miami and was premiered online by global tastemaker The Fader.
DFA's sterling studio work comes most recently on production, writing and remix of Dua Lipa's acclaimed 'Be The One,' outstanding vocal performance on Netsky's 'Work It Out,' prior to that on Rio & the esteemed remix of Amy Winehouse's 'Stronger Than Me,' and yet more enviably ahead with Will.I.AM, Galantis, Cash Cash and more.