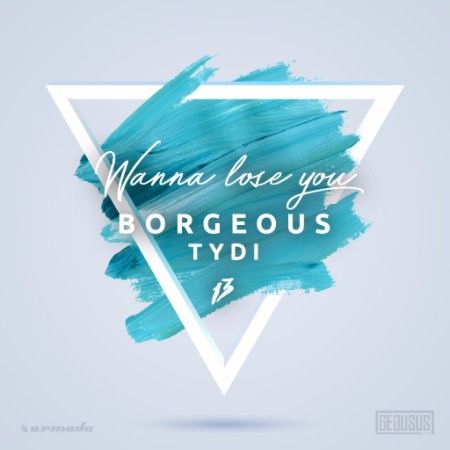 Borgeous & tyDi - Wanna Lose You
Following "Ride It"—the first single off Borgeous' debut artist album '13' (due out on August 13) which featured Sean Paul—comes "Wanna Lose You." It's a collaboration with Australian producer tyDi and is perhaps 13's most gentle moment, featuring emotionally resonant vocals, piano flourishes and a softly stirring build. Check out 'Wanna Lose You' here.

13 will be stacked full of guests and collaborators, including Lil Jon, Neon Hitch, Fatman Scoop, Rvssian, MRI, Lauren Dyson, Ashley Wallbridge and 7 Skies. With his debut album, Borgeous will show the world a new side of his artistry while maintaining the sound that fans love. Judging by his past successes, evolving output and packed summer tour schedule, Borgeous is poised to keep on expanding his name, sound and artistic relevance for a long time to come.

For the last three years, American songwriter, producer and DJ BORGEOUS (John Borger) has had an astronomical rise to fame. The LA and Las Vegas-based platinum recording artist is quickly making waves in the scene and has already accomplished three Billboard Dance Radio Top 10s, three Beatport #1s and a #1 on the iTunes Dance Chart in 15 different countries. His keen ear and innate talent to produce a provocative, textured sound have made people take notice. His biggest hit to date "Tsunami" is exactly as its title suggests as the hit single wrecked bars, clubs, festival stages and radio stations around the world, gaining BORGEOUS international acclaim. It reached #1 on iTunes in 15 different countries, #1 on Beatport, received an EMPO Award for 'Track of the Year' and was nominated for a Juno Award 'Best Dance Recording of the Year.' In 2014, he reached the Top 10 on Billboard's Dance Radio chart twice with "Invincible" and "Wildfire." "Invincible" also became the #2 song of 2014 on SiriusXM's BPM Radio, with "Wildfire" behind at #14. Further–BORGEOUS exceeded expectations with his 2015 releases "Souls," "Sins," "Yesterday" with Zaeden, "This Could Be Love," "They Don't Know Us," "Big Bang" (Life in Color's 2015 anthem), his ever-so-beautiful JUNO-nominated original "Zero Gravity" with LIGHTS that went #5 on iTunes Dance Charts in Canada and his collab with Wiz Khalifa, Waka Flocka & DJ Whoo Kid "Toast," just to name a few. Look for more exciting releases and BORGEOUS' highly-anticipated debut artist album 13 in 2016.