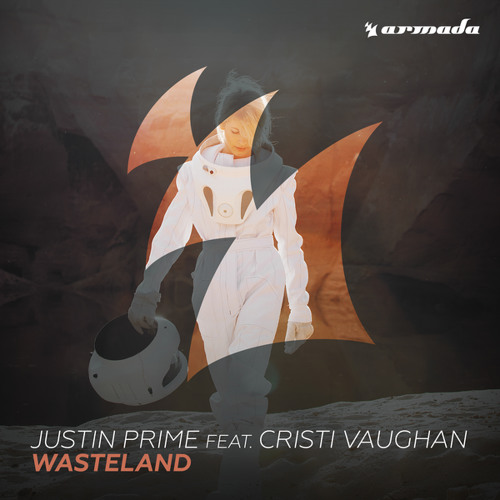 Justin Prime ft. Cristi Vaughan - Wasteland
After teaming up with We Are Loud for 'Drowning' and 'Tomorrow Sounds', Justin Prime has come forth with a smash song of his own. Through 'Wasteland', the Dutch DJ, producer and sound engineer offers a splendid crossover song, which saw its release today on Amsterdam-based record label Armada Music.
An infectious blend of electronic music and pop-flavored deliciousness, 'Wasteland' is a song that sticks. Comprising the silky vocals of U.S.-based songstress Cristi Vaughan and big-synth melodies that have listeners reeling for more, it not only serves as a testament to the Dutchman's production skill, but also paves the way for many more of his whiffs of brilliance to follow.
Justin Prime: "I was going through some new toplines and the one from Cristi really caught my attention. I really liked the mellow and laid-back vibe that she put in her vocals. I decided to start working with her and she really loved the outcome of the song. Working with such a talented singer was really inspiring to me and really helps me to expand my horizon as a producer and a musician. I love the fact that Armada has given me the chance to make music from the heart without any limitations and 'Wasteland' is what comes out of that."
Justin Prime collaborated with some of the music industry's finest (e.g. Tiësto and U2's Bono) as an audio engineer and teamed with Dutch duo Showtek on huge EDM smash 'Cannonball', which sparked his career as a DJ and producer in 2012. Since, he has worked with and/or remixed big artists such as David Guetta, Rihanna, Jennifer Lopez, Flo Rida and Iggy Azalea, all the while continuing the steady output of originals, of which fresh single 'Wasteland' is the latest to hit. His next single, 'Light It Up', is already scheduled for release on Armada Music next month.