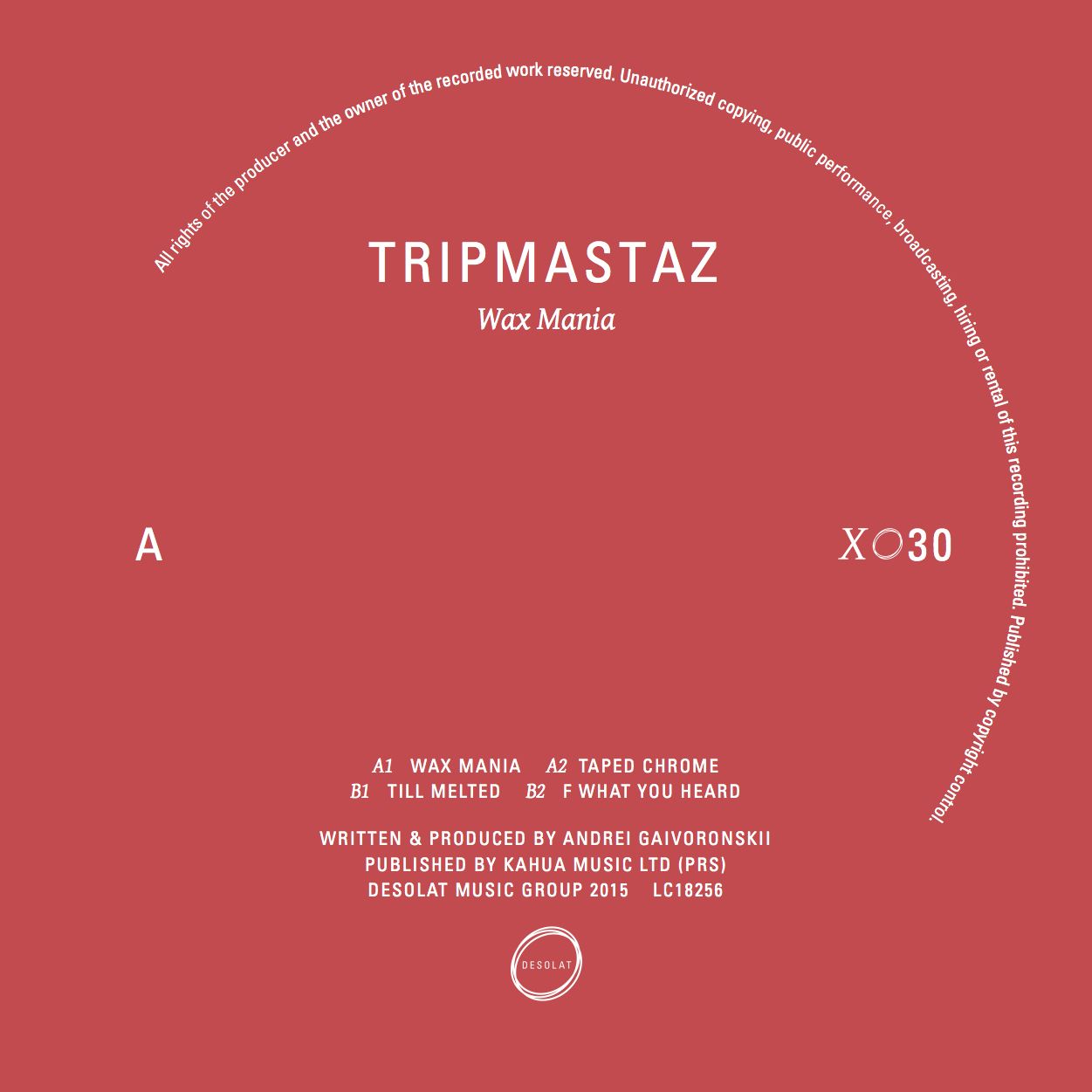 Tripmastaz - Wax Mania
Loco Dice's mighty Desolat label serves up a huge package here from Russia's finest underground house and techno production and DJ export, Tripmastaz. His five track EP is a testament to his ability to cook up chunky club grooves that cannot fail to make their mark.
This EP has a fun backstory: Dice played it for a couple of years thinking it was a bootleg until WMC 2015 where Tripmastaz chatted with the big man and revealed he was behind the music. He has also put out music on DJ Sneak's I'm A House Gangster, Richie Hawtin's Minus and Real Tone among many others. He also runs his own Plant 74 label and has licensed tracks to K7 and Defected, and has a track coming on a Cocoon VA, all of which proves he is a talented beat maker with a special sound.
That is immediately proven with title track 'Wax Mania,' a bulky techno roller with monstrous kicks, raved up synth stabs and knocking percussion that all invite you to stomp along to the groove before some jazzy chords enter the mix and funk things up. 'Taped Chrome' was written and recorded in one session, was recorded straight to tape and is an angst ridden, edgy peak time cut with coarse claps, loud, alarm-like synths and grumbling bass that will rattle the walls of any club.
The perfectly dark and consuming 'Till Melted' has pinging rubber kicks swaying beneath all sorts of withering and whirring synth lines and is a perfect freak out tune. Full of mischief and intensity with lots of subtle effects all adding to the tension, it is one that will get fists pumping in any set. Finally, 'Fuck What You Heard' is a deeper house cut with a synth line that rises and falls in loudness, sucking you in as it goes whilst blocky drums stomp out a thick groove. Buy the EP digitally and you will be treated to the spooky, well swooning minimal house cut 'Ride Heights' with its creepy whispered vocals.
This is effective, solid dancing music that is also hugely fun from the Russian star.
Tracklist:
1. Wax Mania
2. Taped Chrome
3. Till Melted
4. Fuck What You Heard
5. Ride Heights (digital track)