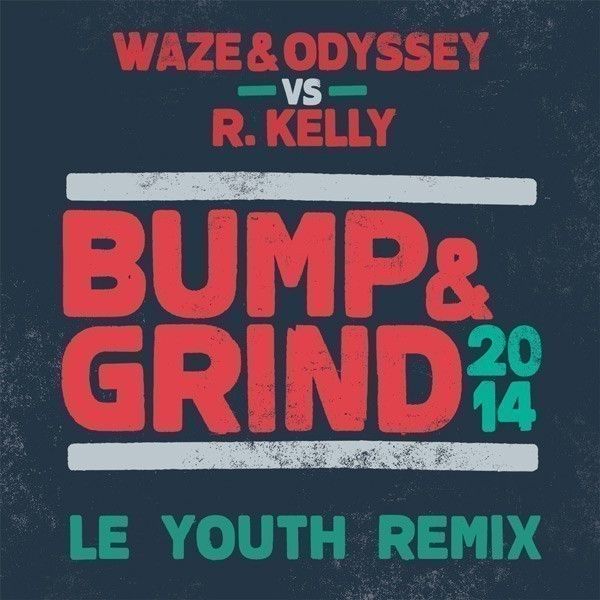 Waze & Odyssey – Bump & Grind 2014 (Remixes)
Ahead of the release of new single 'Bump & Grind 2014' on October 19th via Sony RCA, Waze & Odyssey have enlisted both Le Youth & Special Request to provide two very special remixes.
Originally produced as a bootleg of R Kelly's 1993 classic 'Bump 'N Grind' back in 2012, Waze & Odyssey's original mix has gone on to become something of a dance floor classic, amassing well over 1.5 million YouTube views in the process. Already selected as Radio 1's 'Track Of The Day' on September 15th and clocking in as one of Spotify's 'Top 10 Viral Tracks' in the same week, both mixes have been carefully selected to feed into the excitement already surrounding the release.
Le Youth, fresh from peaking at #11 on the UK Singles Charts with the excellent 'Dance With Me', opts for a colourful, synth-rich approach to his remix, working elements of 90's rave within a bold, bass-driven new context to maximise the out and out, hands-in-the-air euphoria that has come to characterise 'Bump & Grind 2014'.
Under his 'Special Request' moniker, Paul Woolford has produced some of the most pertinent and exciting club music of his career and excels again here, reworking the softer groove of Waze & Odyssey's original cut within a new blueprint all of his own making; thunderous, industrial tech bass licks and thick, fuzzy sub unite to underpin the iconic 'Bump & Grind' vocal sample to create a new and explosive dance floor take.