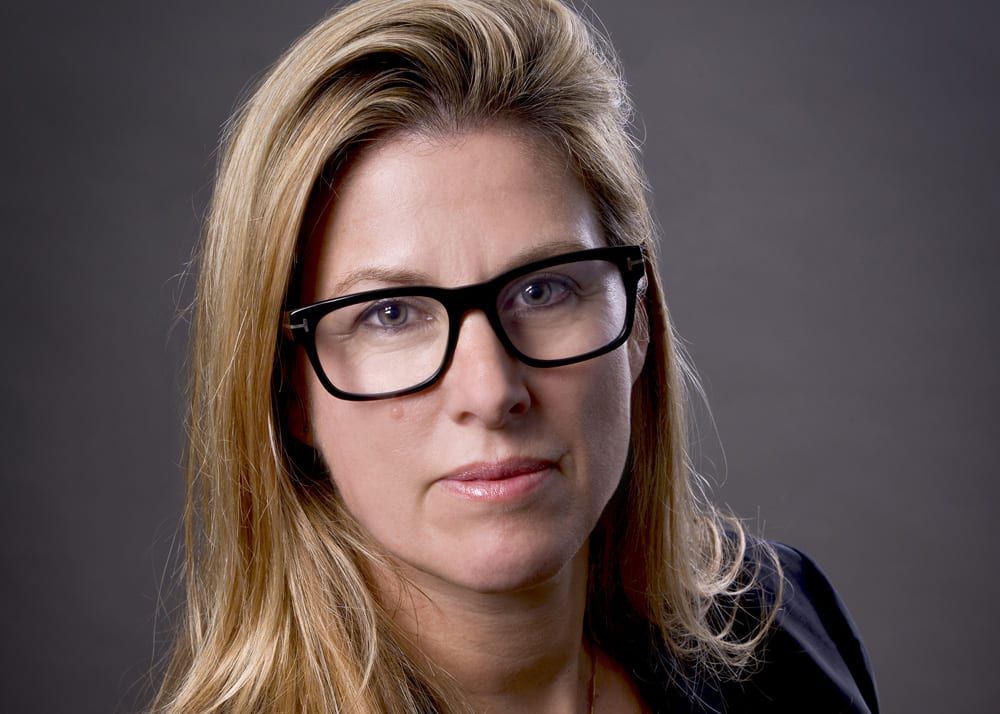 WDM (Women in Dance Music) collective launches at BMC18
New music industry event organisation, the Women in Dance Music Collective, will launch at this month's Brighton Music Conference. The WDM Collective has been created to amplify the visibility of all women working with the electronic dance industry from engineers through to the artists.
At BMC18, WDM Collective will also host the first of four events across Europe that will take place throughout the next 12 months. Sponsored by Native Instruments, the Brighton edition at Hotel Pelirocco is an invite only event and an opportunity for the first members of the Collective to meet and network.
The Women in Dance Music Collective was founded by Jude Thompson of Indigo Talent and Sacha Wall from Data Transmission. The WDM Collective is currently appointing eight ambassadors to be announced later this year. The organisation's founding partners include She Said So, Women Produce Music, Keychange EU and AFEM. For further information on how to join WDM Collective please contact: [email protected]
Jude Thompson, co-founder WDM Collective said:
"The Women in Dance Music Collective is intended to be a platform where people can connect, share stories, inspire and promote each other. Collaborating with the passion and expertise of established groups including She Said So, Women Produce Music and Keychange EU, the WDM Collective will add their voices promoting the visibility of women, encouraging new entrants and nurturing rising stars. We want to instigate positive change at all levels and recognize the strong female contribution to this dynamic and growing industry."
Brighton Music Conference (BMC18) – the UK's foremost electronic music conference – returns for its fifth anniversary year at Brighton Dome and various venues on 25th & 28th April 2018.
Brighton Music Conference (BMC18) will feature 182 speakers from across the music, nightlife, tech and digital industries from 25th-28th April at Brighton Dome. Organisations and individuals include Irvine Welsh, Eats Everything, Friction, Sam Divine "PRS For Music", BPI, AIM, Association For Electronic Music (AFEM), AIF, ACS, LNADJ, Help Musicians, BBC Radio 1 Newsbeat, Fabric, SoundCloud, Virgin/EMI, Believe, SW4, Defected, Toolroom, Hospital Records, Ram Records, Tru Thoughts, Beatport, Women Produce Music, BIMM, DJ Mag, MusicTech, AEI, Funktion One, Pioneer, Label Worx, This Is Global, Boiler Room, KRPT, Horus Music, Decoded Magazine, Data Transmission, Skiddle, SharpStream, KRPT, GRM Daily, LWE, Fuse, Mark Knight, Waze & Odyssey, Luke Solomon, London Elektricity, Illyus & Barrientos, Dean Marsh, Jules O' Riordan, and many more.
Author, playwright and musician, Irvine Welsh, will be interviewed by DJ Magazine's editor, Carl Loben, about his love of music and its inspiration on his writing. Welsh's first novel and film Trainspotting, having portrayed the subcultural zeitgeist of the mid-1990s.
BBC Radio 1 Newsbeat will host a panel on 'Drug testing' and 'Brexit' for broadcast with speakers from AFEM and Fabric will join Newsbeat's Jimmy Blake and BBC Radio 1 DJ Danny Howard.
The UK's foremost electronic music industry event will also host Hospital Records' Sonic Surgery on Friday 28th April 2018, which will include a 'demo drop' for A&R feedback and 'meet the team' with talks and production master classes and a networking event.
Hospital Records are opening the doors to their Sonic Surgery, where you can hear their most experienced drum & bass surgeons discuss how they create, develop and finesse their tracks in an in-depth set of production master classes. A full day of talks will include artists London Elektricity, Nu:Tone, Danny Byrd and Keeno dispensing tips and tricks on how to build sound archives, source songwriters, perfect a mixdown and more. There is also a 'demo drop' with a feedback surgery from 4pm presenting a rare opportunity to chat through your tracks and advice on how to get the track signed.
BMC has announced Eats Everything will be headlining the annual official BMC after party with Take, The Arch on Thursday 26th April. Dan will also be speaking at the conference on Last Night A DJ Saved My Life's 'Social & Corporate Responsibility' panel. He recently donated all of his New Years Eve earnings to the 'Have A Drink On Us' campaign, which aims to provide clean water for those currently living without it.
BMC18's Professional programme will present 16 in depth discussions and debates on the biggest issues facing the electronic and wider music industry including 'Mental Health In Electronic Music', 'Is Underground Underground Anymore?' 'LNADJ presents Social Responsibility', and 'Interview With Tony & Ann Andrews From Funktion 1'.
BMC18's Academy Programme covers everything that new producers and entry-level industry members need to know in 2018. The first panels, talks and seminars announced include 'PRS For Music – How To Make A Living From Music', 'How Much Is Your Hearing Worth?' 'RAM Records label Q+A', 'What Jobs Are There For Me In The Industry?' and more to be announced.
Seminar area 3 includes 'So You Want To Be A DJ…' as well as an Ableton workshop, and a 'Sound Healing' workshop featuring Faithless producer Jamie Catto.
BMC's fifth year also features the specialised exhibition hall including the DJ and music tech scene's leading suppliers, technology companies and service providers. New for 2018, Focusrite/ Novation will host the demonstration igloo featuring 10 workshops and talks.
In addition, BMC has announced Toolroom Academy will run 5 production workshops and talks on Thursday 27th April with Illyus & Barrientos, Ben Remember and Tuff London, as well as demo drop-ins. Leading electronic music DSP, Beatport, will deliver its Annual Report during the conference, and this year's BMC will host a Pro-Only meeting area.
Sponsor/partners for BMC18 include Association For Electronic Music (AFEM). Beatport, Believe Distribution, BPI, DJ Mag, Focusrite/Novation, BPI, Horus Music, Last Night A DJ Saved My Life Foundation, Monokrome Music, Label Worx, Mixcloud, PRS For Music, Sharp Stream, Skiddle, The Arch, Toolroom, Hospital Records and Visit Brighton, with educational partner BIMM.