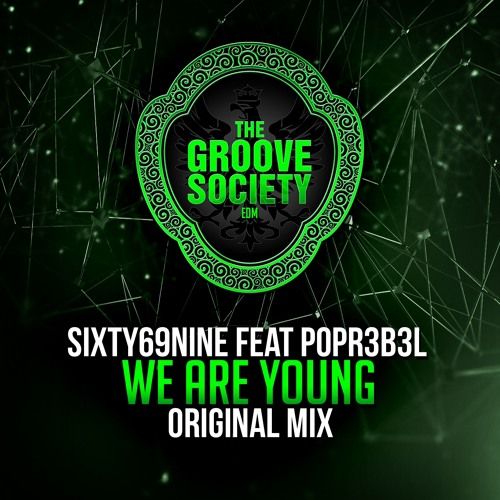 Sixty69nine Feat Popr3b3l - We Are Young
Since announcing himself onto the Electronic music scene, Belgian talent Sixty69nine has accomplished many feats that aspiring artists dream of achieving – gigs at Tomorrowland and The Yacht Week, as well as releases on renowned imprints such as Peak Hour Music – gaining the support of A-List stars like Danny Avila, Yves V and Duane Harden along the way, as well as radio play in countries including United States, Japan, Malaysia, Russia and Israel.
After a fine year, Sixty69nine is concluding 2016 with one more record. Next to be added to his ever-growing release catalogue is 'We Are Young', which features the striking vocals of Popr3b3l. Full of blissful melodies, flawlessly crafted synth work and driving basslines, 'We Are Young' is sure to be a dancefloor winner amongst DJs and partygoers worldwide. 'We Are Young' is out now on Sony Music sub-label The Groove Society Records so make sure you grab your copy now.
Available on iTunes
https://itunes.apple.com/gb/album/we-are-young-feat.-popr3b3l-ep/id1180746969
Also on Beatport
https://www.beatport.com/release/we-are-young/1902745
Sixty69nine Online
https://www.facebook.com/official.sixty69nine
https://twitter.com/Sixty69nine_dj
https://www.instagram.com/sixty69nine
The Groove Society Records Online
http://www.thegroovesociety.com
https://www.facebook.com/thegroovesociety
https://twitter.com/groovesociety1
https://soundcloud.com/thegroovesociety
https://www.youtube.com/user/GrooveSocietyChannel