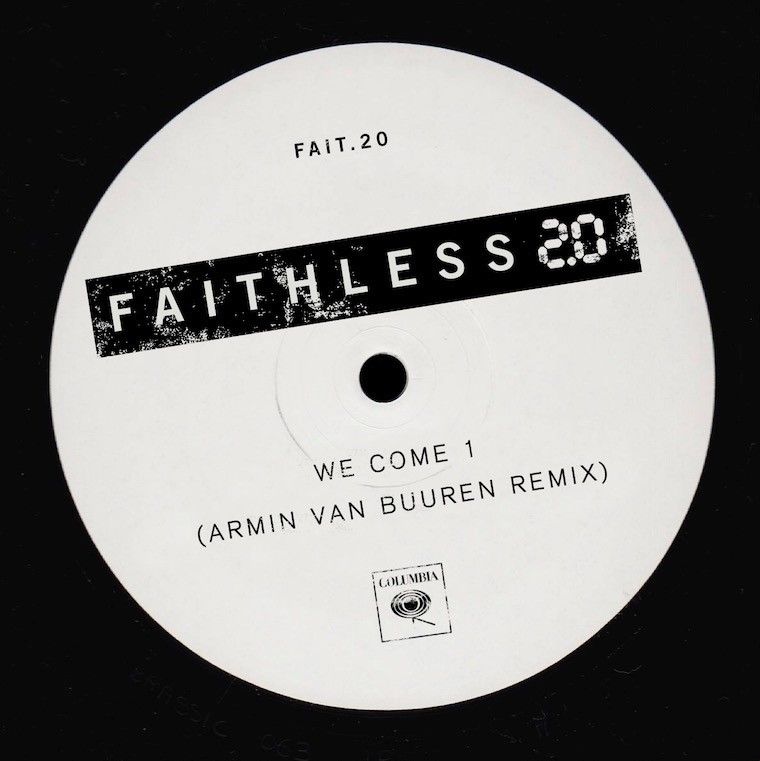 Faithless - We Come 1 2.0 (Armin van Buuren Remix)
Originally released in 2001, Faithless' 'We Come 1' – a track taken from third studio album 'Outrospective' is one of the most iconic releases in their history. Now, as part of forthcoming 20th anniversary release 'Faithless 2.0', the single has been remixed by Dutch trance pioneer Armin van Buuren – and the results are explosive.
Placing Maxi Jazz's mesmerising, spoken-word vocal at the heart of his remix, Van Buuren adds a thick-edged, charging lead bassline to the euphoric, hands-in-the-air synth melody that makes 'We Come 1' such a special and memorable record. Bringing the track firmly into 2015, it's a remix that nods to the legacy of two pioneers – two acts that have helped shape the world of contemporary dance music that exists today.
Armin van Buuren's remix of 'We Come 1' will be available to buy and stream across all digital platforms from Friday 9th October.