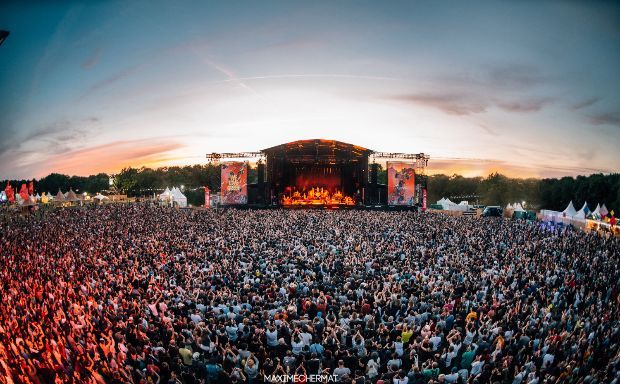 We Love Green Festival, Paris – Tame Impala, Christine And The Queens, Future, FKA Twigs and more announced
We Love Green, Paris' leading sustainable music & arts festival, returns to the French capital with another uncompromisingly credible line up in 2019. Powered by 100% renewable energy, We Love Green is the environmentally smart festival goers' number 1 choice, comprised of four music stages, one inspiring Think Tank conference stage, art installations, banquets and 50+ restaurants.
Headlining this year will be Tame Impala. Over the last 10 years, the Australian five-piece have been responsible for creating spacey, guitar-heavy infectious psychedelic pop. Since releasing their remarkable debut Innerspeaker, the band have enjoyed an astonishing rise, winning over thousands of fans to take their rightful place at the top of the bill.
Also confirmed for 2019 are Booba, the biggest French rapper of the moment, aptly nicknamed 'The Duke'; French electro pop mainstay and creator of The Guardian's best album of 2018 Christine And The Queens; US hip hop heavyweight Future, whose documentary and anticipated new album are coming out this month; Columbian soul starKali Uchis; hotly tipped tastemaker darling and nuevo flamenco Spanish pop singerRosalía and FKA Twigs who, between two steps of post-modern dance, has been smashing the codes of R&B, dismantling it and laying it bare.
Over the past few years, We Love Green has cemented a reputation for presenting one of the most thoughtfully curated electronic music tents in Europe. 2019 will prove to be no exception, with the news that legendary, world-famous DJs Laurent Garnier and Ricardo Villalobos will be joined by a cohort of exciting nascent talent and fresh sounds from the likes of Peggy Gou; experimental Warp mainstay Yves Tumor, the unstoppable Antipodean force that is Mall Grab; 80s new-wave purveyor Marie Davidson; and My Own Jupiter founder and exceptional digger Nicolas Lutz. Ed Banger's unruly infant and electro genius troublemaker SebastiAn – who releases his first album in 8 years this year – will also play at the festival this year.
We Love Green will once again take place in the Bois de Vincennes public park on the Eastern outskirts of Paris, the Plaine de la Belle Étoile, with a capacity of 80,000attendees across two days. Within the beautiful leafy park, expect to stumble on new talent stages; hidden mini-dancefloors; art installations throughout the woodland paths which lead to the festival; new visual displays; and an optimised festival site which allows attendees to flow between stages at ease.
Everything at We Love Green is planned with a key question in mind: "What resources do we have to hand, and what can we make with them?" The festival aims to raise public awareness of environmental issues and hopes to inspire people to be able to make small changes which will have a huge impact. Music can be a tool to express solidarity and to provoke social change.
Tickets are €99.50 and are available at https://www.welovegreen.fr/tickets/?lang=en