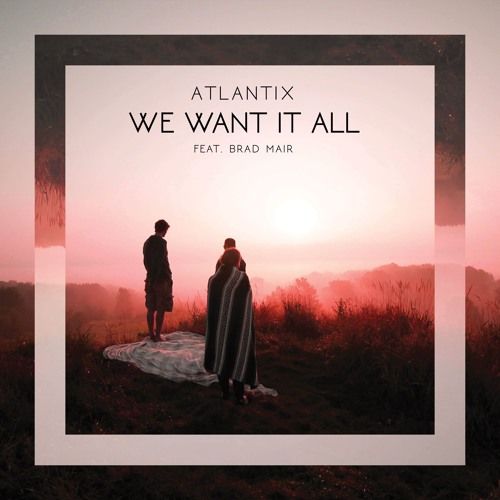 Atlantix ft. Brad Mair - We Want It All
Dynamic duo Atlantix are back with yet another mind-blowing single to add to their ever-expanding record collection – 'We Want It All'. Here we have a superb blend of EDM with the melodic Progressive House, not to mention the exquisite and smooth vocals of Brad Mair. The track gradually builds up into a slick, 'hand in the air' Future Bass drop, which delivers high-octane energy at the purist level. With chopped up, high-pitched vocals assembled into a melody, layered with a driving bassline, 'We Want It All' will serve perfectly at the beach parties this summer. This is a seriously infectious tune which will never make you want to stop dancing!
The production duo from New York and London have been knocking around now for the past year and their highly impressive arsenal of studio productions include remixes such as Corona's classic anthem 'Rhythm of the Night' and MNEK's smash hit 'At Night (I Think About You)'. The pair have also had their debut release this year, coming in the form of 'Dangerous', which features the stunning vocals of Paul Aiden. Atlantix have managed to uncover a sound to match their umbrella of EDM genre influences – creating and cool, infectious future bass sound. The lads have also received much wanted attention from heavyweights such as Tiesto, Martix Garrix and Nicky Romero – an awesome way to kickstart your music career. There is plentiful to come from the duo so make sure you keep your eyes pealed for much more!
Atlantix Online
http://weareatlantix.com
https://www.facebook.com/weareatlantix
https://twitter.com/weareatlantix
https://www.instagram.com/weareatlantix