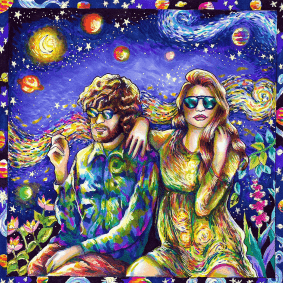 Ali X x Ximena - Welcome To My World
Nark's Seattle-based Bottom Forty imprint returns with Ali X x Ximena 'Welcome To My World'. Featuring remixes from Thomass Jackson, Roman & Castro, Alejandro Molinari and Niall Wemyss.
Mexican duo Ali X x Ximena follow on from releases on Tiga's Turbo, NEIN Records and more with their new EP for Nark's Bottom Forty, home to material from the likes of La Fraicheur, Doc Sleep and more.
Title-cut 'Welcome To My World' leads with crunchy lo-fi drums, glitchy industrial synths and an amalgamation of mind-bending vocoded and spoken word vocals. 'Bitches In My House' follows, taking a straighter approach with 80's tinged drums, stuttering, wandering in pitch vocals uttering the track title and chuggy, phasing bass grooves. 'Me Rifo feat. Palomo' then lays focus on twisted acid bass licks, bumpy broken-drums and hypnotic Latin vocals. 'Welcome To My World II feat. Tkuz' then closes the originals, a different take with a more direct house feel via choppy bass hits, wandering bell chords and snippets of the original's vocals.
Thomass Jackson steps up first on remix duties to rework 'Bitches In My House' into a slow burning dropped tempo number. Roman & Castro's take on 'Me Rifo' follows on a lo-fi electro tip before Alejandro Molinari takes things organic and cinematic with plucked and emotive strings and loosely flowing percussion and Niall Wemyss closes the package on a stripped-back tip via fluttering synth pads, modulating vocals and bumpy house drums.
Ali X x Ximena's 'Welcome To My World' is out on Bottom Forty 30th November 2018.
Tracklist
1. Welcome To My World
2. Bitches In My House feat. Palomo
3. Me Rifo feat. Palomo
4. Welcome To My World II (feat. Tkuz)
5. Bitches In My House (Thomass Jackson Remix)
6. Me Rifo (Roman & Castro Remix)
7. Me Rifo (Alejandro Molinari Remix)
8. Me Rifo (Niall Wemyss Remix)