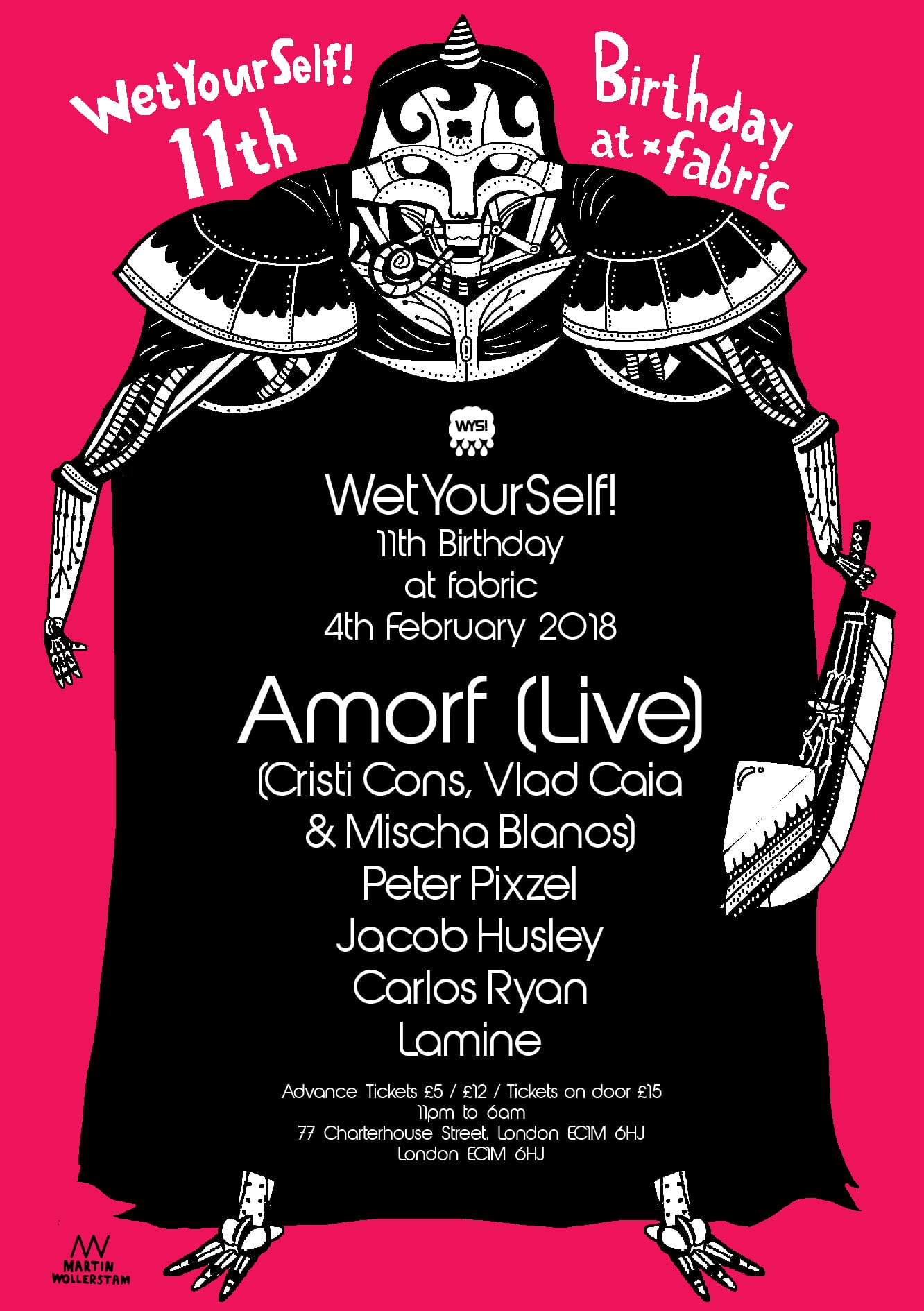 WetYourSelf! announce their 11th birthday line-up featuring Amorf
On Sunday 4th February 2018, Amorf make their UK debut at fabric for WetYourSelf's 11thbirthday celebrations.
Formed of experimental pianist Mischa Blanos and Amphia founders Cristi Cons and Vlad Caia, the trio's Farringdon appearance is a rare date in their calendars – so far their live project has mainly only aired on home turf, including a set at this year's Sunwaves Festival.
Amorf's live performances are generally heavily improvised, although guests can expect to hear a style of rich jazz-influenced minimal frequently found on the Amphia imprint. They'll play live in Room One on Sunday 4th February. The party's founders and weekly residents Jacob Husley and Peter Pixzel also join them, while WetYourSelf! regulars Carlos Ryan and Lamine are also slated.
WetYourSelf! have long championed artists from Romania's fertile minimal scene, with Barac, Priku and CaLLy among their recent guests this year.

WetYourSelf! 11th Birthday
Sunday 4th February 2018
Room One
Amorf (live):
Cristi Cons, Vlad Caia, Mischa Blanos
Jacob Husley
Peter Pixzel
Carlos Ryan
Lamine

Tickets and more information via Resident Advisor.