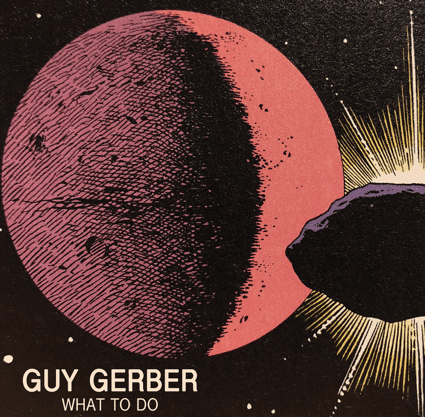 Guy Gerber - What To Do
Internationally acclaimed DJ, producer and label boss Guy Gerber has unveiled competition winner Dax Norman's psychedelic-infused animated visuals for 'What To Do', the lead track off the acclaimed EP on RUMORS.
'What To Do' EP embodies a varied range of sonic arrangements that the Israeli DJ has become synonymous with, starting with the opener 'What To Do.' A deep, and cosmic production clad with cymbal-claps and a wide range of isolated percussive instruments, the title track features groove-fuelled vocals, offering a stark contrast to 'Night of The Gold Diggers', Guy's punchy-house track which utilises high-pitched drum rolls and claps. With EP finale 'Hummingbird Blues' focusing on percussive bass elements, instrumental chords sweep through a track underpinned by a gruff and distorted vocal.
As part of the release, the Rumors founder announced a music video competition, inviting artists to curate bespoke visuals for 'What To Do', with renowed visual artist Dax Norman – who specialises in paint and animation – winning the competition. with Guy revealing the video via his Facebook channel over the weekend.
As a performer, Guy Gerber is consistently rated one of the best touring acts in dance music, earning a top 10 live performer nod three years in a row for Resident Advisor. Launching in 2014, Guy's RUMORS imprint served as a home to Guy's colossal collaboration with Dixon, 'No Distance', as well as his crossover album with Puff Daddy, 11:11, which proved one of 2014's most startling and impressive LPs. Since then, the label has released music from the likes of Seth Troxler, DJ Tennis, Chaim and more, and Guy's own standout releases 'Secret Encounters' EP in 2016 and 'Here Comes The Rain' last year.
The genre-bending spiritual journey 'What To Do' encompasses Gerber's signature sound, available now.